EVERY WEEKDAY MORNING, DailyEdge.ie rounds up the best of the day's celebrity dirt from the top to the very bottom.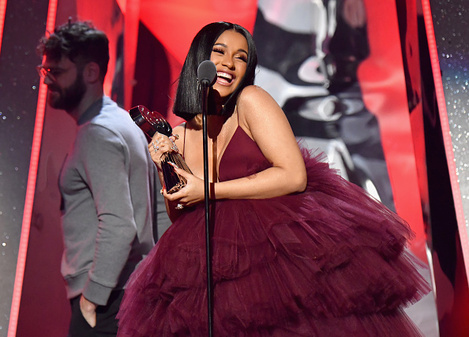 Source: Jeff Kravitz
For months, rumours that Cardi B is pregnant have been flying around. 
The singer has been insisting that she's "just getting fat", but her reps reportedly told staff at a venue she was performing at that she did not want to be around a party atmosphere, because she was pregnant.
Now, TMZ are reporting that Cardi B is set to give birth in the first week of July, but will still go ahead with her Coachella performance in April.
Cardi's boyfriend Offset was asked if he was ready to become a father, and he responded "I'm already a father to three, I don't know what the hell you talking about". When the rumours were explained to him, he simply said "No." (Metro)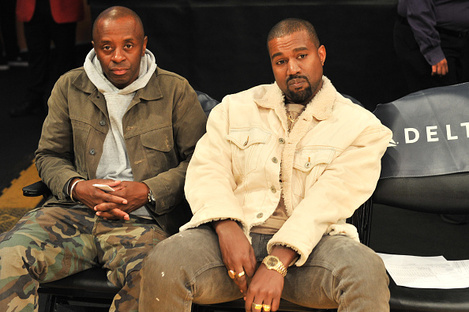 Source: Allen Berezovsky
The Yeezy clothing company is being sued by Jordan Outdoor Enterprises for allegedly copying their camouflage print.

Who knew that certain camouflage patterns were copyrighted? TMZ report that Jordan Outdoor Enterprises had 'distinctive markings', which they claim that Yeezy copied.
JOE claim that Yeezy had previously gotten in touch to enquire about using the prints, but went ahead and used them on the Season 5 line of hoodies, bomber jackets, shirts and boots without authorization.
As if Kanye West hadn't got enough drama in his life. (People)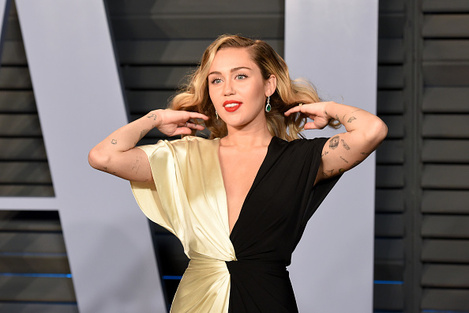 Source: Presley Ann
A bizarre old video of Miley Cyrus informing her fans (via rap) that she's deleting her Twitter account has reemerged and it's actually quite entertaining.
Let's not pretend that we all would have made something like this when we were kids, if we had massive pool of resources that Miley Cyrus has.
Source: mileymandy/YouTube
It only took four background dancers to help her announce that she's deactivating.
And the rest of the day's dirt…
DailyEdge is on Instagram!