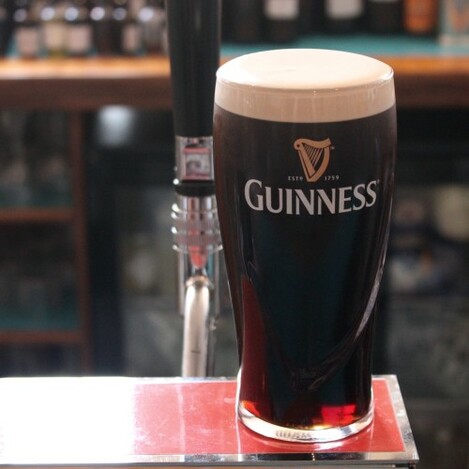 Source: DailyEdge.ie
A PERFECTLY CREAMY pint of Guinness is one of life's simple pleasures.
And it's on Paddy's Day when most of the country will settle down for at least one pint of the black stuff.
So here at DailyEdge.ie we spoke to Dublin Bar Academy instructor - and Guinness pouring expert – Stephen Cranley to get an idea of what it takes to absolutely nail the perfect pint.
Firstly, there is a lot that goes into a pint of Guinness before you even pour it from the tap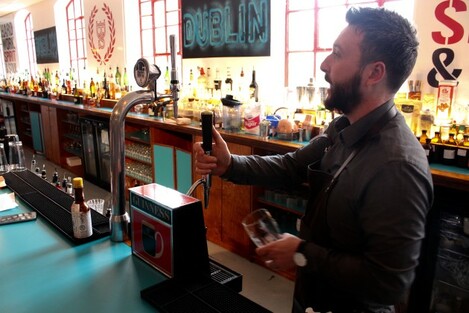 Source: DailyEdge.ie
Simple things like a nice, clean glass at the right temperature is very important to get you started. A lukewarm glass is obviously a bit mank – but it will also have an impact on the overall taste and feel of the Guinness.
The distance that the Guinness has to travel in the pub's pipelines is important too. Essentially it works out as: the shorter the distance, the better.
Starting the pour, the best thing to do is to let it come all the way up to the harp on the Guinness glass
Source: DailyEdge.ie
Always handheld, straightening as it goes.
Then let it settle for around two minutes
Source: DailyEdge.ie
Stephen says there is no exact science on the time (anywhere between 90 seconds and two minutes is fine) but the famous two part pour is VERY important:
Not doing the two part pour won't lose carbonation in Guinness, but it's definitely going to affect the overall flavour and the quality of the pour. The look of it as well – you drink Guinness with your eyes.
After two minutes of settling, you can notice the head and the body has separated nicely  - it's starting to look absolutely delish
Source: DailyEdge.ie
And it's at that point that you top up the final section of the pint with a couple of small pours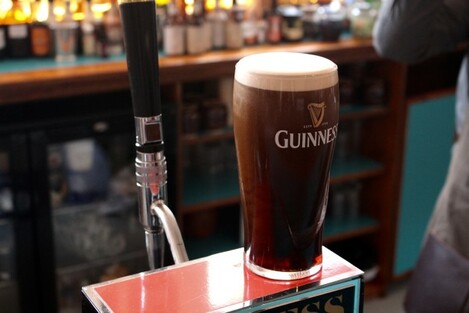 Source: DailyEdge.ie
Nearly there, but it's still not ready to drink just yet – it's always best to let it settle again before the first sip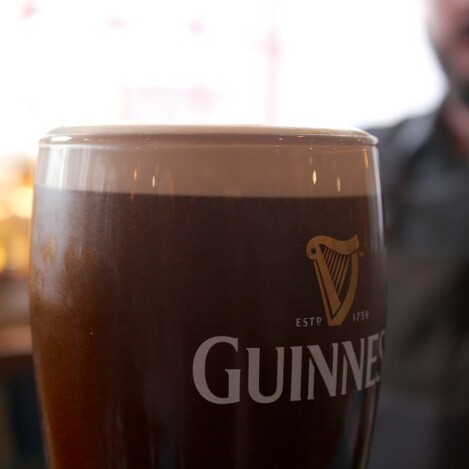 Source: DailyEdge.ie
When poured correctly, you'll have a nice creamy head that curves slightly outwards above the glass – and is the perfect width for drinking too.
And then about 30 seconds later you're ready to drink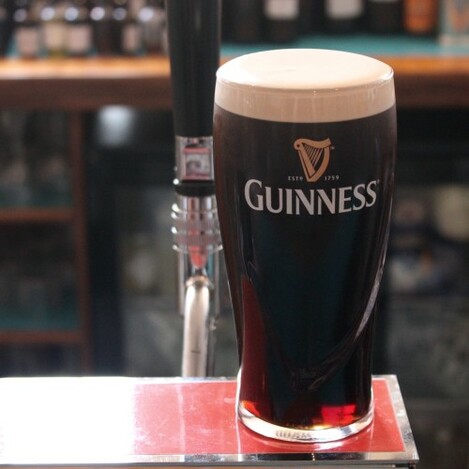 Source: DailyEdge.ie
Pure creamy perfection.
DailyEdge is on Snapchat! Tap the button below to add!