BACK IN 1973, a guy called Rick delivered this almighty burn to the mysterious Sue in the guise of a sweet classified ad.
It was posted on Reddit after the user discovered the newspaper it was in, which their father had held on to for over 40 years.
We can see why. Burns like these should be preserved for future generations.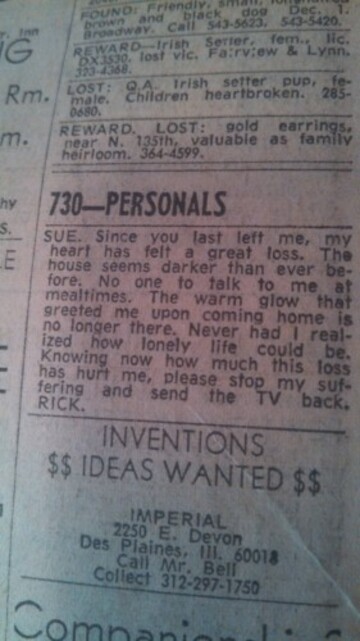 Source: Reddit
Oof. Sue, we feel for you. Stuff like this is hard to live down.
via Huffington Post