AS OF LATE, Kim Kardashian has become pretty politically involved on Twitter.
In recent weeks, she has been helping to raise awareness for victims of the numerous natural disasters that have occurred and her family have been donating towards relief funds.
When Donald Trump took to Twitter to address the people of Puerto Rico suffering after hurricane Maria by telling them "Don't believe the fake news!", Kim Kardashian slammed his tweets. Her response was "They don't have power to watch the news!!! Please stop tweeting and golfing while people are dying. Please step up and help!"
Kim Kardashian's political tweets did not cease in the wake of the mass shooting in Las Vegas earlier this week.
Kim retweeted criticism of U.S. Senators who receive donations from the NRA as well as a tweet calling out politician Paul Ryan who claimed that "Mental health reform is the critical ingredient" in preventing mass shootings, months after his party "celebrated taking mental health care from millions" of American citizens a few months prior.
She urged any of her 56 million followers in Las Vegas to donate blood to victims of the shooting.
She promoted a movement that aims to end gun crime in the United States.
She also shared this photograph, which illustrates how ridiculous defending the 2nd Amendment is in 2017.
As well as these tweets, there are countless retweets of people calling for huge restrictions on access to weapons in America. All of these efforts are valuable in raising awareness about how unhealthy attitudes towards gun ownership are in the U.S.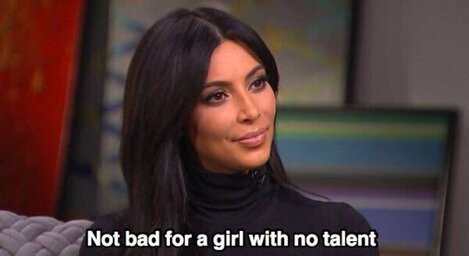 Even Piers Morgan, who is otherwise completely impossible to please, couldn't help but appreciate how Kim is currently using her platform. Not that she needs his approval in any way, shape or form (considering how many times he has needlessly criticised her over trivial things).
Morgan took to Twitter to applaud Kim for her tweets.
In any other case, having Piers Morgan agree with you would probably be a pretty bad sign. But in this case, it's very hard to deny that Kim is right.
DailyEdge is on Instagram!