JUSTIN TIMBERLAKE WASN'T the only star of the halftime show – Pink did a bloody great job singing the national anthem.
Source: NFL/YouTube
Can't see the performance? Click here.
She literally had to spit out her cough drop (or chewing gum, this is unconfirmed) before she belted out The Star Spangled Banner.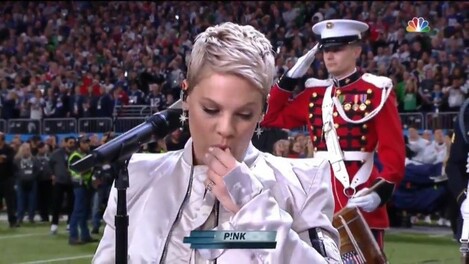 Cancel sports, Pink is now the champ.
Get it, girl.
My singing WITHOUT the flu is dodgy at the best of times.
Celebs fans included Sheryl Crow, who called it the best rendition she'd ever heard, and Josh Groban, who said singing that well with the flu was "goals."
However, one Twitter troll wasn't exactly blown away by the rendition.
The user tweeted:
If I've said it once, I've said it 1000 times. Pink sucks and if you like her singing you're dumb #SuperBowl."
The user, whose account is now protected, probably wasn't expecting the Grammy-winning singer to respond — but she did, and she didn't hold back.
Looooooooooord above, that's a scorcher, isn't it?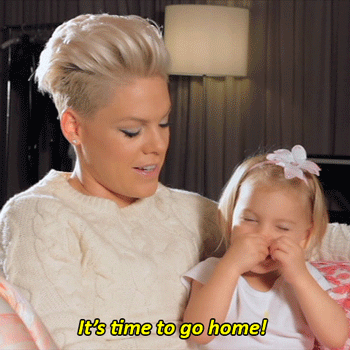 DailyEdge is on Instagram!