THIS MAN'S WIFE is nine months pregnant and "very hormonal".
So, when she became emotional about the way he was storing vegetables in plastic bags, he decided to video tape it.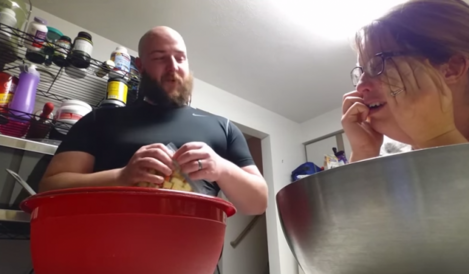 She was really emotional about it, to be fair.
She also expressed a fear about him putting the video online and 'people remembering it forever'.
Source: Kevin Reams/YouTube
Well, turns out she was right.
The video has been posted to Reddit and so far has elicited over 2000 comments there. It's also been viewed over half a million times on YouTube.
First we had Cat Bin Lady. Then we had Man Who Slipped On The Ice. Now we have Crying Vegetables Pregnant Lady.
What a time to be alive.