EVERY WEEKDAY MORNING, DailyEdge.ie rounds up the best of the day's celebrity dirt from the top to the very bottom.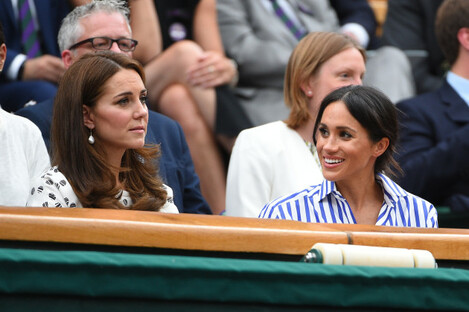 Source: Dubreuil Corinne/ABACA
Apparently, Prince Harry and Meghan Markle are moving out of Kensington Palace, as herself and Duchess of Cambridge don't get along.
The former actress and Prince are set to move from Kensington Palace to Frogmore Cottage in Windsor, next year.
The original plan for the couple was for them to move into an apartment on the grounds of the palace, but it was confirmed yesterday that the pair will move outside of the palace instead.
"[Prince William and Kate Middleton] have their garden in the back, which is nice, but there is no real other space for children to play in," a source who knows the set-up well said.
"Frogmore, which is inside the Windsor security zone is secluded, peaceful, tranquil and, most importantly, private. No one will see them coming or going."
As well as that, the former Suits actress's arrival has supposedly "shaken" things up a little, with sources admitting that Meghan hasn't forged a particularly close relationship with Kate. 
"She and Kate are simply very different people, although sources insist there has been no dramatic falling out." Hmmm. Can't wait for the Lifetime movie about it. (Mail On Sunday)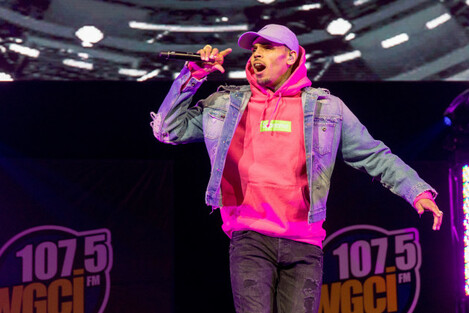 Source: Daniel DeSlover
For whatever reason, Chris Brown is still a thing.
Over the weekend, he decided it would be appropriate for him to comment on a photo of his ex Rihanna's photo on Instagram, despite being charged with assaulting her in 2009.
Under a promotional photo for her Savage X Fenty lingerie line, Chris went ahead and commented a 'stunned' emoji. Weirdly enough, her fans had a similar reaction.
One fan commented on the same post: "Leave her alone are we forgetting how he abused her. This is not a power couple," while another wrote: "Thank u, next. Disgusted."
Honestly, we owe Ariana Grande so much. (Goss.ie)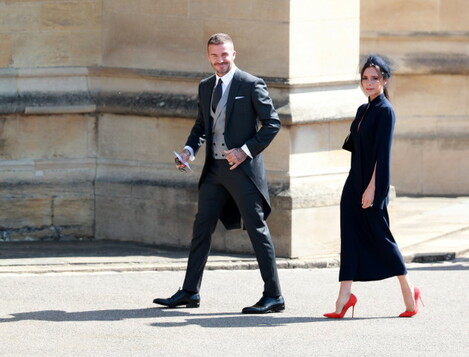 Source: Pool/ABACA
David and Victoria Beckham have been rocked by a second break-in at their country estate in the Cotswolds.
Last month, a "balaclava-clad gang'" targeted their country home and the couple have been left shaken by this latest raid on.
It's been reported that the intruders were chased across the grounds of the Beckhams' country retreat by at least seven of the security team and two guard dogs.
Fortunately, the pair were not at home at the time of the break-in. (The Sun)
And all of today's other celebrity dirt…
DailyEdge is on Instagram!