1. Can & Pals by Fuchsia Macaree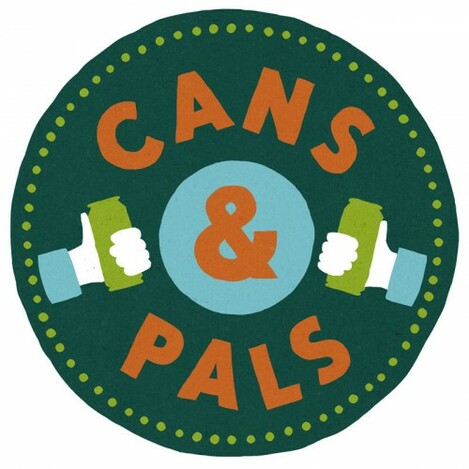 Source: Fuschia Macaree
The two main components of any Irish summer.
2. When I Die by Steve Simpson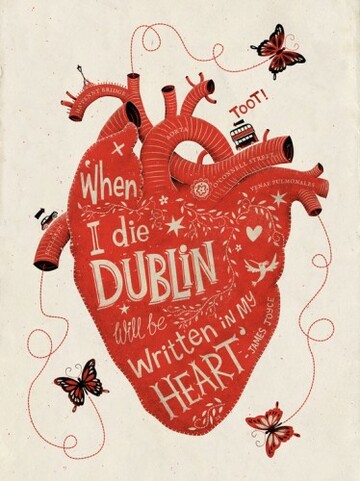 Source: Steve Simpson
Inspired by the famous James Joyce quote. Sure, doesn't it make your heart swell with pride for our fair city?
3. When In Doubt by Aoife Dooley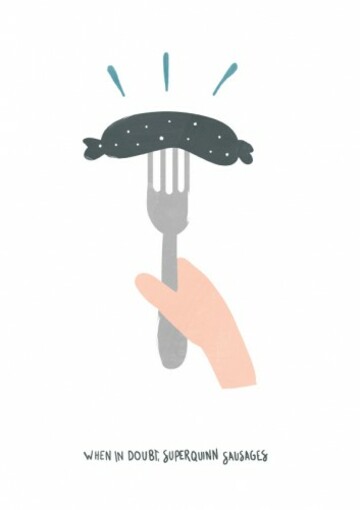 Source: Aoife Dooley
Something all Irish people know to be true.
4. Sinéad by Mick Minogue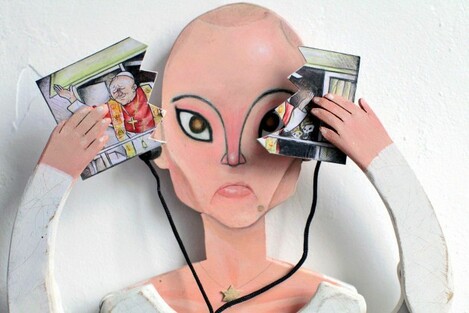 Source: Mick Minogue/Tictail
This pull toy recreates the now-infamous moment that national treasure Sinéad O'Connor tore up a photo of Pope John Paul II on Saturday Night Live.
See it in all its glory here.
5. A Fine Day in Dublin Bay by Tarsila Kruse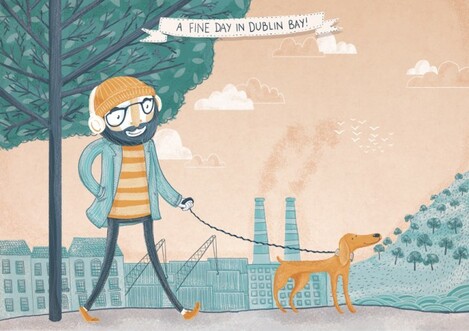 Source: Tarsila Kruse/Jam Art
Makes you want to go for an ol' saunter, doesn't it?
6. Is Mise Bart Simpson by Fatti Burke
Source: Fatti Burke/Etsy
Ah, the finest moment in the history of Irish aural exams.
7. The Five Stages of an Irish Summer by Eoin Whelehan
Source: Eoin Whelehan
In a nutshell.
8. Zip Up Yer Mickey by Fergus O'Neill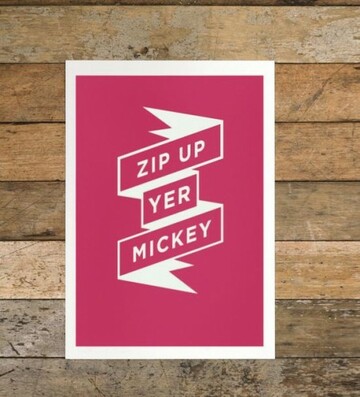 Source: Fergus O'Neill/Jam Art
Because everyone needs a Twink-inspired print in their lives.