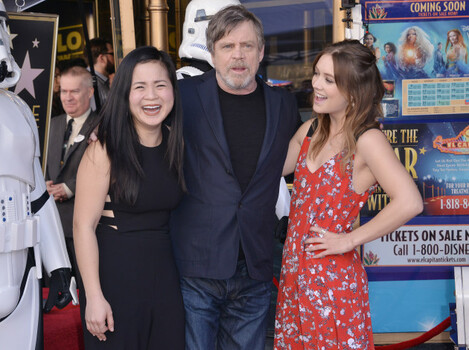 Source: SIPA USA/PA Images
WHAT DID YOU do the last time you went to see a movie you didn't like? You probably went home disappointed that you wasted a tenner going to the pictures. Maybe you complained to some friends and family that it was shit. But ultimately, it's likely that you just moved on with your life a few hours later.
Apparently, not everyone can do that.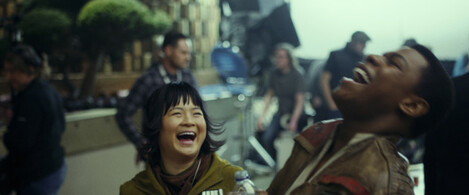 Source: Zuma Press/PA Images
It's been seven months since the release of Star Wars: The Last Jedi, and up until yesterday, actress Kelly Marie Tran was still receiving daily torrents of racist and sexist abuse on Instagram from Star Wars fans who cannot get their head around the fact that a movie features people of colour and women.
The only reason that the abuse has come to an end (online at least) was because Kelly Marie Tran was left with no choice but to leave social media altogether.
Many people were disgusted that it came to this.
Some shared examples of what a nice person Tran is, and how she did not deserved to be bullied off of the internet, simply for existing.
Source: Sarah Dollard/Twitter
One fan responded to the sad news by writing:
If only there were a franchise, something really popular we all could've grown up watching, about how it's never ok to give into anger and hate, even to protect the things you love.
Another fan pointed out that Daisy Ridley also had to delete her Instagram account for the same reason.
And some pointed out the fact that Kelly Marie Tran received even more abuse than Daisy, because she is an Asian woman.
But the people who abused the cast of Star Wars, proudly insisted that they had harassed everyone in equal measure. Well, that's nice of you.
Rian Johnson, who has also received a considerable amount of abuse since The Last Jedi was released in December, shared his exhaustion and disapproval on Twitter.
On social media, a few unhealthy people can cast a big shadow on the wall, but over the past 4 years I've met lots of real fellow SW fans. We like and dislike stuff, but we do it with humour, love and respect. We're the VAST majority, and we're having fun and doing just fine.
After this, Johnson received a reply that read "Critique and showing dislike against something is 'trolling'? Good tactic. Whatever makes you sleep at night." And Johnson wasn't having a bar of it. He responded:
Done with this disingenuous bullshit. You know the difference between not liking a movie and hatefully harassing a woman so bad she has to get off social media. And you know which of those two we're talking about  here.
Many fans have shown their support for Johnson and Tran, and are reminding anyone who does not like the women and people of colour in Star Wars that they're here to stay, regardless.
DailyEdge is on Instagram!