MTV'S EUROPE MUSIC Awards took place at Wembley last night, and everyone you'd expect to be in attendance was there – with a bonus appearance by Eminem to open the show.
But the most unexpected moment of the night came right at the start.
When host Rita Ora arrived in a dressing gown
Source: Ian West
Including a tiny, tiny poppy.
The most comfortable thing that's ever been worn on the red carpet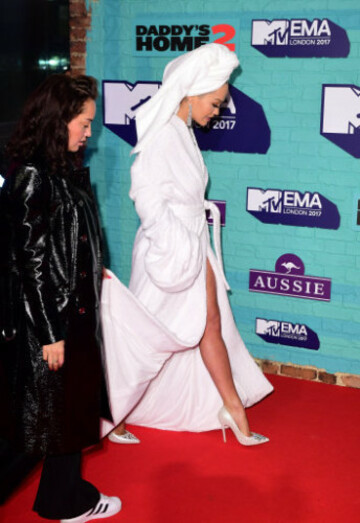 Source: Ian West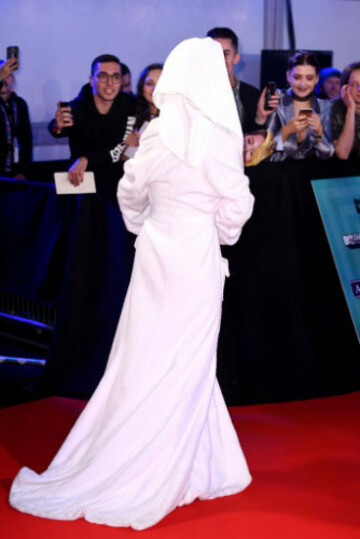 Source: Doug Peters/EMPICS Entertainment
It popped up again on stage when she was hosting – making it the only outfit anyone was talking about when people clocked it on TV
Source: Ian West
This could be the start of a beautiful new trend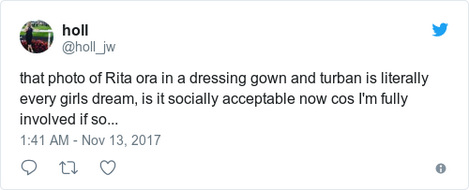 Source: @holl_jw
Source: @livarcher
Source: @ZoeLanee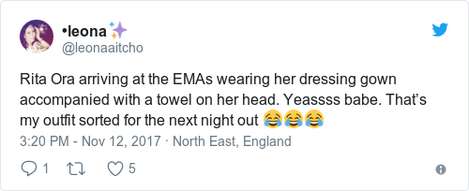 Source: @leonaaitcho
"She went for the 'straight out of the shower' look" – everyone
She stole the look from Spongebob's Squidward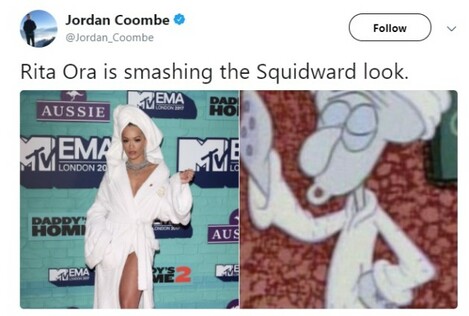 Source: @Jordan_Coombe
Perfect for your Monday morning commute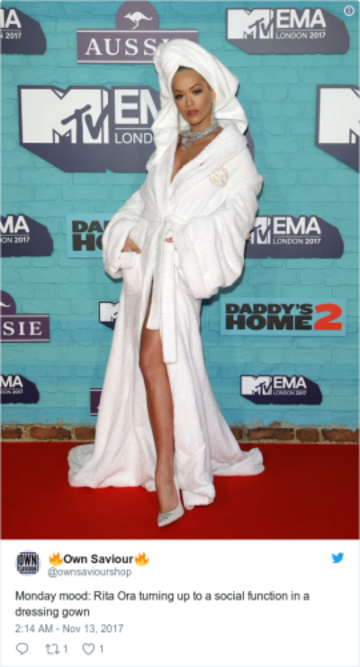 Source: @ownsaviourshop
The public are on board with this
But it's really just another example of double standards for celebs
Source: @tashachapman97
When you have no time to get ready so you just try and start a new trend and hope nobody notices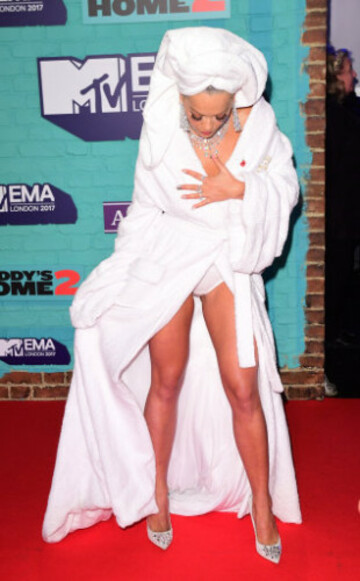 Source: Ian West
DailyEdge is on Instagram!