THERE COMES A point in every former popstar's career when they have to just say 'enough is enough'.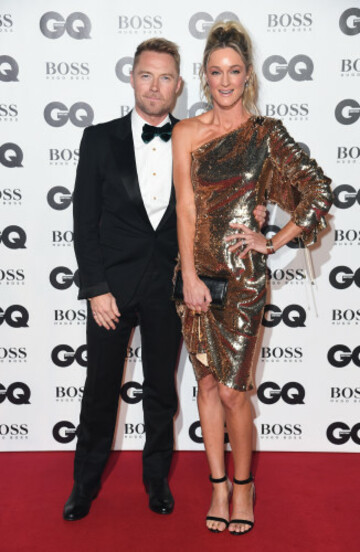 Source: Doug Peters/EMPICS Entertainment
And that moment for Ronan Keating came last night when he was forced to endure queue-jumping of such epic proportions, he wasn't the better for it the following day.
The 41-year-old was attending the GQ Men of the Year Awards in London last night when he witnessed the act, and he wasted no time filling his Magic FM Breakfast Show listeners in this morning.
Speaking to co-host Harriet Scott, he said:
You know the red carpet gets backed up a little bit. Always at all these events, whatever you do there's a little bit of a queue at the red carpet.
Ronan continues mildly enough, setting the scene for listeners.
Storm and I are standing there and having a chat with Erin O'Connor, the model and the lady from Game of Thrones – Brienne of Tarth, Gwendoline Christie. 
And this is when the wheels start to come off the cart.
Ronan begins narrating the incident like he's recalling the details of a crime.
We're having a chat, having a bit of craic and I can see this figure coming.
A figure? Not a shadowy figure, surely?
They're moving at speed.
At speed? Christ, you're not serious.
There's no one with them, they're on their own. 
On they're own? That's it; call the police, Ro.
Source: Doug Peters
Dropping a hint as to who this solitary but speedy figure might have been, he continued:
There's this kind of flowing Bollywood style dress. In they walk, past us, through the queue, past the whole queue, straight to the top of the red carpet, in front of the photographers and boom – hand on the hip.
Hand on the hip lads, hand on the fecking hip.
But in case you think Ronan is overreacting in any way, apparently he wasn't the only one aghast by the carry-on of the nameless A-lister.
You can just see everybody in the queue – everyone's just looking, going, "who the eff does she think she is?!" 
And never let it be said that Ronan doesn't know how these things work.
Had there been an American publicist on the scene, he said he'd have understood this kind of carry-on.
You wouldn't mind if there was one of these American publicist people going "out of the way, excuse me". But no, on her own, on her tod, walked straight in. Top of the queue, passed everyone out.
Naturally, Ronan's co-host knew that by this stage listeners would be gnawing on their own knuckles for a name, so she threw them a bone.
She's a British actress, in a big blockbuster about a big event in World War II, something like a pivotal moment in World War II. She seemed like a really laid back person.
The internet has put two and two together, and come to the conclusion that Pearl Harbour star, Kate Beckinsale, is the one in the frame.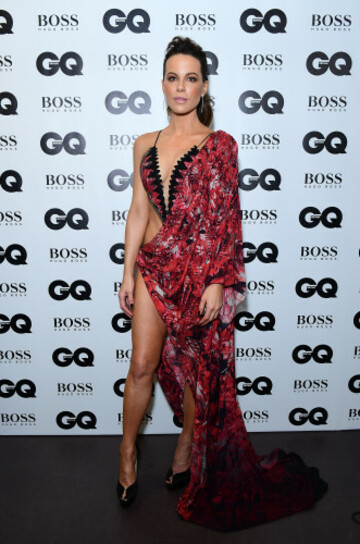 Source: PA Wire/PA Images
But, to be honest, that's beside the point right now as Ronan is still coming to terms with the events of last night.
We were disappointed, we wanted to really like her but we don't anymore!
And to think it was meant to be a joyful affair.
DailyEdge is on Instagram!