APOLOGIES, ELLEN DEGENERES, but Rosetta Spacecraft has taken the selfie to end all selfies.
And yes, we realise that sentence is absolutely insane.
In this image released by the European Space Agency (ESA), the spacecraft is shown just 16km away from the surface of a nearby comet, Comet 67P/C-G. Yes, a real-life comet!
The 'selfie' was taken  on October 7th with the assistance of CIVA, the imaging system aboard Rosetta's lander Philae and released yesterday.
It's pretty incredible.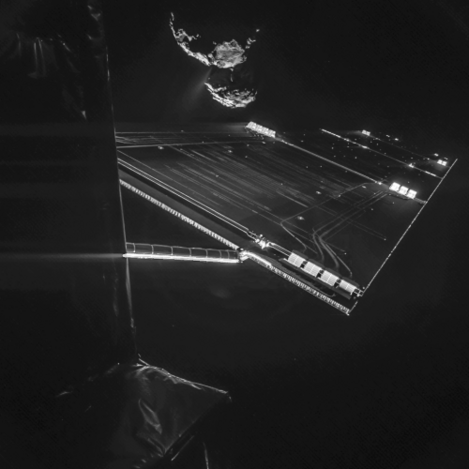 Source: ESA
A few months ago, ESA released a similar image that showed Rosetta Spacecraft 50km away from the comet. Comet 67P/C-G is the ultimate destination for Rosetta, with the lander scheduled to descend to the comet on November 12th.
Suddenly we feel very, very small.