CASTAWAY COW ROSE and her calf Sunday have been rescued from their island by Meath River Rescue.
Rose had been missing for around two months in Meath, but surprised farmer owner Sean Kellegher by turning up alive on a small island in Lough Breakey this week. The cow had eaten her way through most of the foliage on the island but was malnourished and running low on vegetation.
Rose was also joined by a new calf, Sunday, who she had given birth to alone on the island.
MRR took to their boats to undergo a two-part operation to free the cow, RTÉ report. First they had to catch Sunday, which wasn't an easy task as the calf wasn't used to seeing humans. But they succeeded, and a dinghy brought her 200 yards to shore.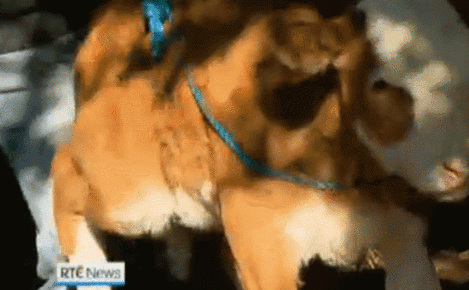 To free Rose, Christy Rennicks from MRR said they gave her food first to strengthen her up, then she swam behind the boat, kept afloat by attached lifebuoys, ensuring they kept to the middle of the water to keep her as comfortable as they could.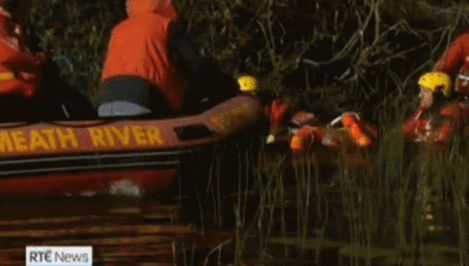 Both cow and calf were brought to safety and owner Kellegher, to the delight of almost 200 onlookers.
It's not known how the cow came to be stuck on the island but there's a theory that she was pushed into the lake by other cows while drinking.
Well, at least there's a happy ending. Watch the homecoming below:
Source: Niamh Carolan/YouTube