CLOTHES SHOPPING IS supposed to be fun, but more often than not, it can be frustrating.
Student Ruth Clemens had a typically aggravating time in a Leeds branch of H&M earlier this week when she struggled to fit into a pair of size 16 jeans.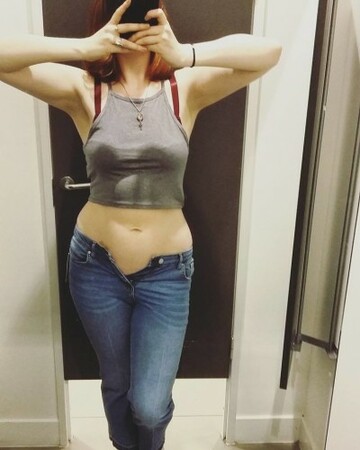 Source: Facebook/Ruth Clemens
Clemens says she is usually a size 14 – and in a post on H&M's Facebook page, she complained that the jeans were 'unrealistically small':
As I'm sure you're aware, size 16 is the largest size you stock (apart from your plus size range, which is very limited in-store and does not offer the range of styles for the fashion conscious that are available in smaller sizes).
I am not overweight (not that that should matter) and although I'm 5 foot 11 my body is pretty average shape-wise. It's already difficult enough for me to find clothes that fit well because of my height, why are you making jeans that are unrealistically small?
"You might recognise the top I'm wearing – it's one of yours and it's a size medium. Sort it out, would you."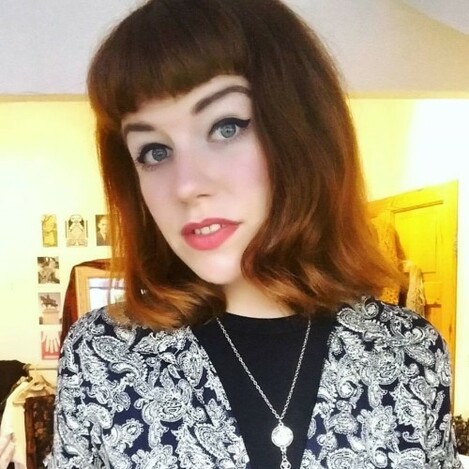 Source: Facebook/Ruth Clemens
Clemens told Buzzfeed that she thought her post would get lost in a "sea of complaints" on the H&M page – instead, it's been shared 77,000 times, with lots of commenters telling of similar experiences in the store.

Source: Facebook/Ruth Clemens
Source: Facebook/Ruth Clemens
Responding to her post, H&M apologised for Clemens' bad experience but defended its clothing by saying that "sizing can vary depending on style, cut and fabric".
But Clemens reckons this is a "cop out":
If H&M thinks I'm too fat, too tall, that I take up too much space to wear their clothes, they're the ones who need to change.
DailyEdge is on Snapchat! Tap the button below to add!