IF YOU'RE A regular Ryanair flyer, you'll be familiar with their excellent in-flight magazine Let's Go.
It features a lovely map of all the destination you can get to on the budget airline.
But there's just one small problem. Dublin appears to be located somewhere along the Monaghan/Armagh border:
A closer look at the magazine website confirms that yes, Dublin is now (at our best guess) somewhere between Castleblayney and Crossmaglen.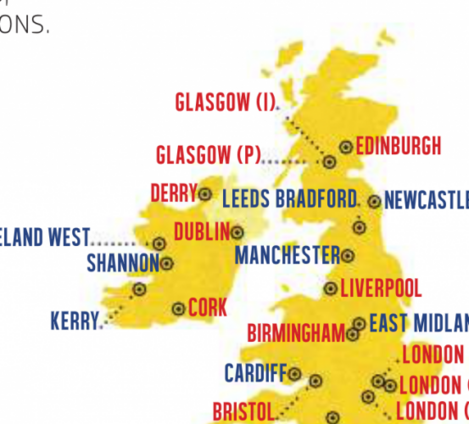 Source: Let's Go
Meanwhile Cork has moved to Waterford, Kerry Airport has moved a good few miles north, and Derry has clearly been claimed by the Republic.
DailyEdge.ie has contacted Ryanair for comment on how it mislaid its own headquarters.
Meanwhile, Labour councillor Joe Ryan has already theorised that Ryanair is planning new hubs for its Irish operations, a typically long distance away from the cities they serve…