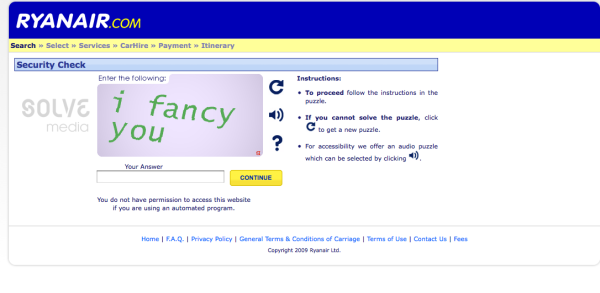 WELL NOW! MICHAEL O'Leary must be trying to send out some secret romantic messages via the medium of the Ryanair website.
Christina McSorley (@ChristinaMcS) says that this happened "earlier this morn as I was booking flights home for Christmas. Couldn't believe my eyes".
Get yourself onto a plane and buy yourself an €8 thimble of wine QUICKLY Christina. Love is in the air.