LAST NIGHT AMERICAN Hustle took the top prize at the Screen Actors Guild Awards in LA.
Jennifer Lawrence and co took home statuettes for Best Cast in a Motion Picture, while Cate Blanchett and Matthew McConaughey took the individual acting prizes.
There were wins too for Brian Cranston, Jared Leto, Lupita Nyong'o and Helen Mirren.
Much more interesting though, is what divilment the stars were up to.
Here are some of the more unexpected moments from last night's event…
Jennifer Lawrence pointing out her "armpit vaginas"
Yes, she actually said that.
Emma Thompson lobbing the gob on Lupita Nyong'o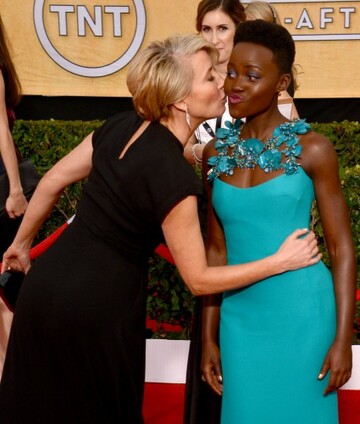 Source: LuMarPhoto
Julia louis Dreyfus with a sandwich on stage
It's okay, it wasn't her sandwich.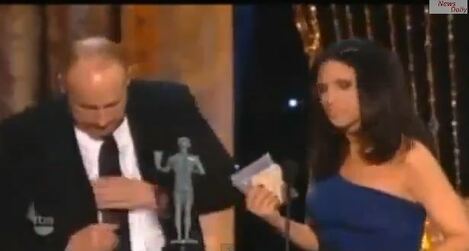 Anna Gunn's Breaking Bad handbag
Source: AFF/EMPICS Entertainment
Helen Mirren forgetting everyone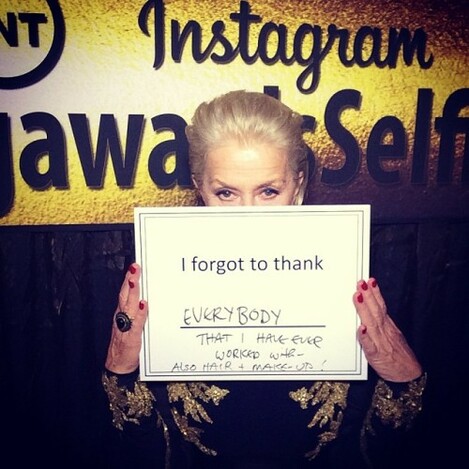 Source: sagawards
A fan attaching himself to Bradley Cooper's legs
Source: AP/Press Association Images
Mindly Kaling photobombing Brad Pitt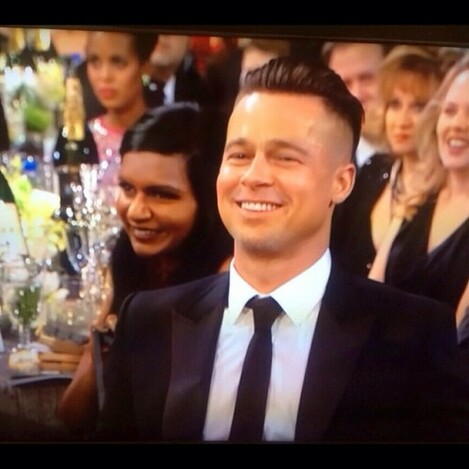 Source: mindykaling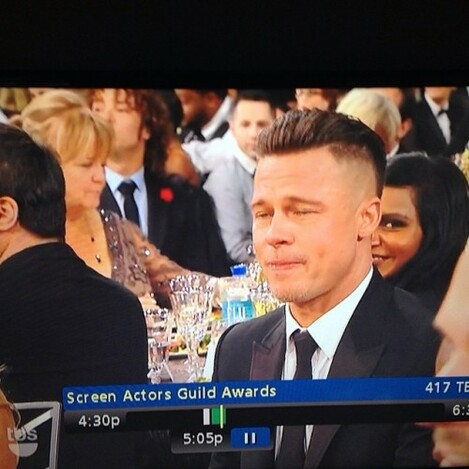 Source: mindykaling
Tom Hanks taking a selfie on the red carpet
Source: AP/Press Association Images
Hey, what's Jeremy Irons doing there?
He's on the radio with Miriam this morning!
Source: @Christiana1995
Natalie Dormer's (Margaery from Game of Thrones) gruaig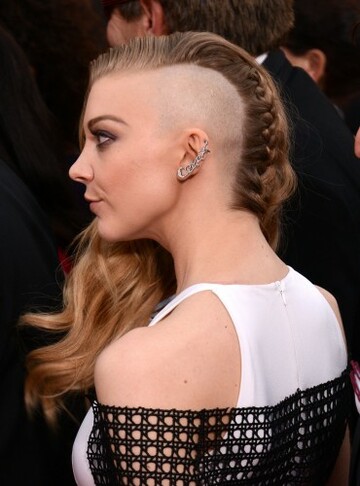 Source: ©LuMarPhoto/AFF-USA.com
Benedict Cumberbatch and Sarah Paulson making these faces
Source: @SAGAwards
Cuba Gooding Jr presenting Jennifer Lawrence
Source: AP/Press Association Images
The Game of Thrones Stark kids pulling these faces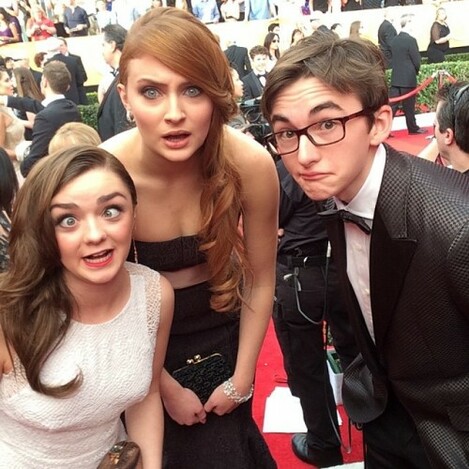 Source: sagawards