SAOIRSE RONAN OFFICIALLY got her third Oscar nomination today for her role in Lady Bird.
Source: PA Images
The Carlow-raised actress got her first ever nomination at the tender age of 13, when she was nominated as Best Supporting Actress for her role as Briony Tallis in Atonement.
Back in 2008, RTÉ went down to her old school, Ardattin National School, and asked her former classmates what they thought of the big announcement.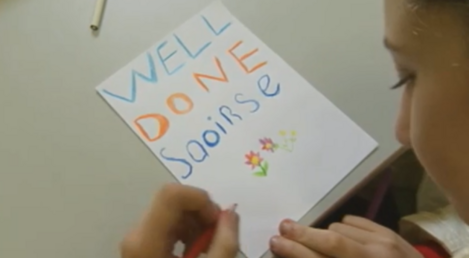 Source: RTÉ Archives
It was terribly cute, with her old mates making her congratulations cards.
Source: RTÉ
"Saoirse, you're a very good actor and I hope you do good".
Saoirse attended the school for nine years, leaving at 13 to, well, take over the acting world.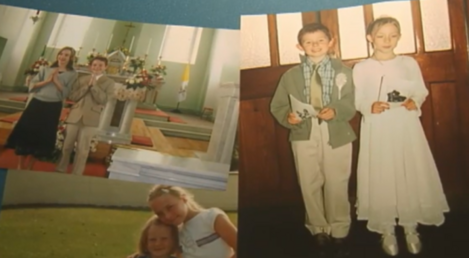 Source: RTE
This one of her pal's even had a photo of the pair together on their confirmation day.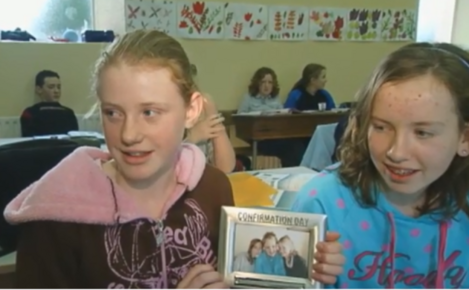 Source: RTE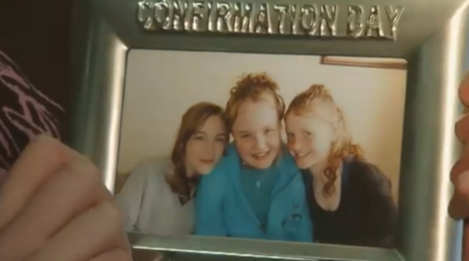 Source: RTE
Sure they were all showing photos of themselves with their famous classmate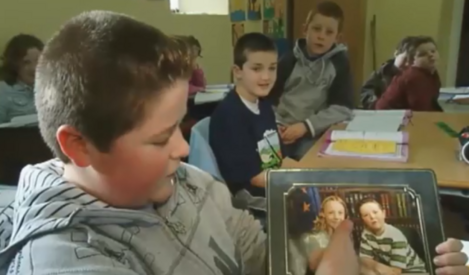 While she didn't take home the Oscar back in 2008, she gets another chance on March 4th.
Check out the full video here.
DailyEdge is on Instagram!