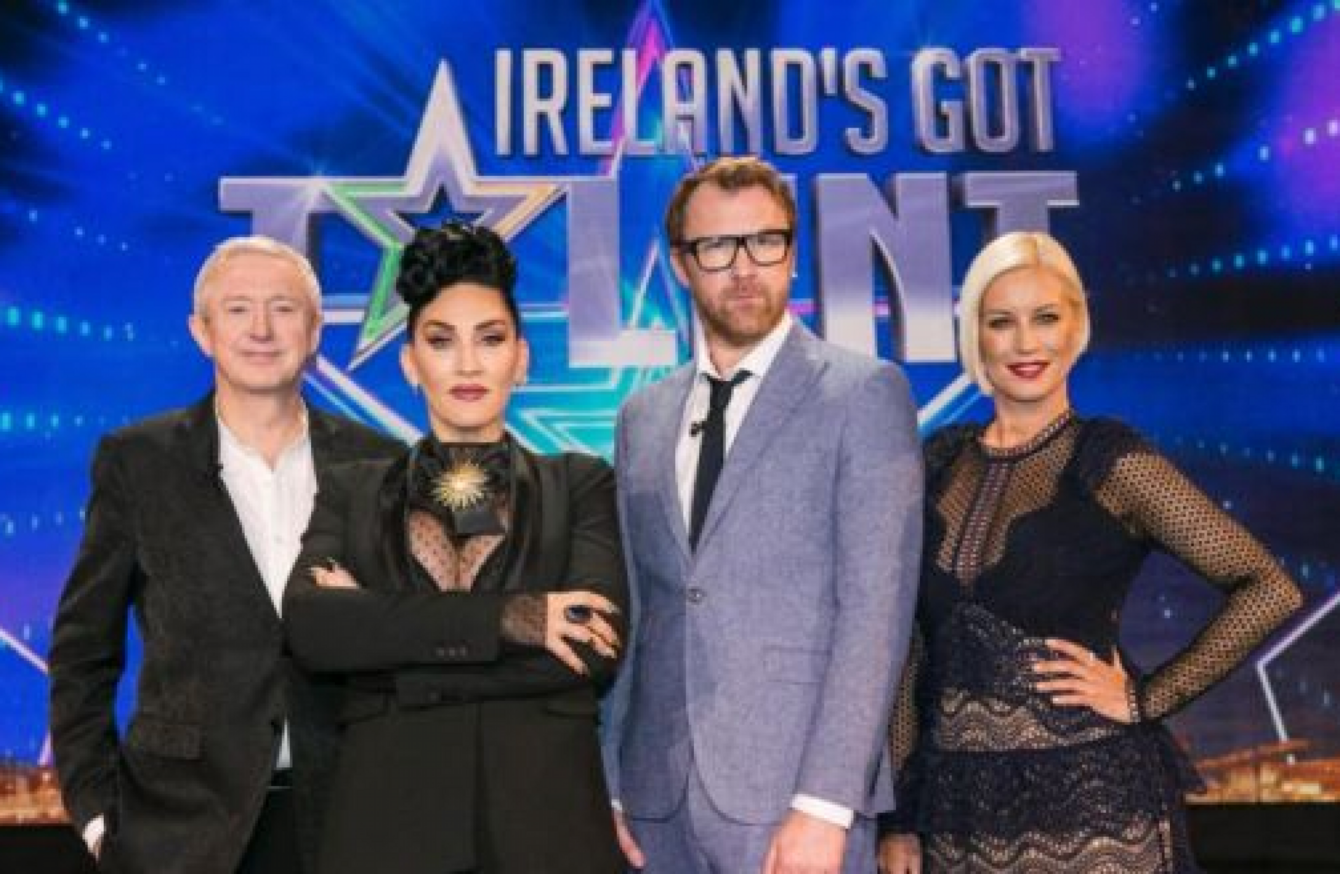 Image: TV3
Image: TV3
DailyEdge.ie rounds up the TV shows that you'll be tweeting about tonight and talking about tomorrow.
Life's a Breeze (RTE 2, 9.30pm)
A woman tells her kids she stored her life savings in a mattress which was just removed from her house without her knowledge. Thus, a search for the mattress beings. Pat Shortt, Fionnuala Flanagan and Kelly Thorton star.
Ten Cloverfield Lane (Channel 4, 9pm)
A woman wakes up after a car crash to find herself in an underground bunker. Her captor is a survivalist, who claims that world has come under attack and the outside air is not breathable. She and her fellow captive begin to think that he isn't being completely honest with them, and they start attempts to escape.
Ireland's Got Talent (TV 3, 7pm)
This week we have a group from Mayo, a rapper, and a body-popper. Who will impress the judges, and will Jason Byrne mess up the golden buzzer again? We can only hope.
Everyone's talking about… Stranger Things 3
Stranger Things is adding a new character to the cast for season three.
Along with the news that Erica, Lucas' younger sister would be getting a regular role, the Netflix show announced they would be adding Maya Thurman-Hawke to the cast.
Maya, of course, is Ethan Hawke and Uma Thurman's daughter, and will play Robin an 'alternative girl'.
We can't wait.
Or switch over for…
The Best Exotic Marigold Hotel (RTE 1, 10.25pm) Seven English pensioners looking for a new start head to Jaipur to spend their retirement only to find a shabby hotel they have to make the most of.
Ant and Dec's Saturday Takeaway (TV3, 9pm) It's the 100th episode, if that's your kinda thing.
The Help (BBC 2, 11.20pm) Movie about a journalist in 1960′s Mississippi documents the lives of black servants working for wealthy rich families.
Identity Thief (e4, 9pm) Comedy in which a man attempts to track down the con-woman impersonating him and using his credit cards.
DailyEdge is on Instagram!