1. Bayside High School would be 'Seaview Secondary School' and be located somewhere in leafy, coastal South Dublin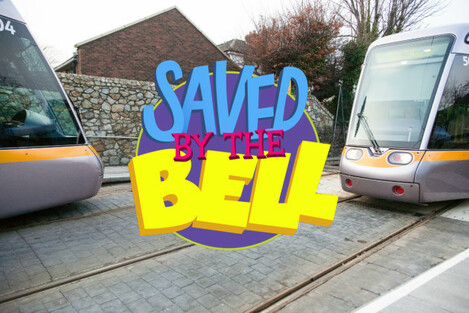 Source: flickr
2. Zack Morris would be called Jack Norris, obviously – and would see himself as a Ross O'Carroll-Kelly-type about school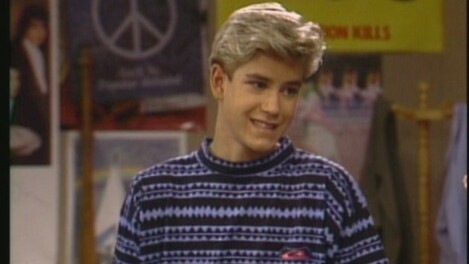 Source: Ranthollywood
He tried to rig a Senior Cup game for cash and got busted by Belding. Even though he's constantly getting caught for borderline criminal activities, Jack never gets expelled because he's very good looking and, as one teacher notes, "sure isn't he a bit of craic to have around the place?"
3. Slater would be starting out-half on the rugby team and fall out with Zack over the betting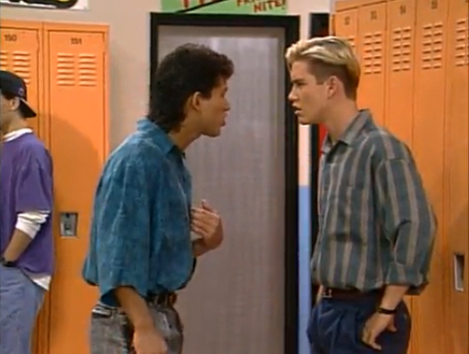 Source: BlogSpot
"Not the rugby, man. I told you to keep that shite away from the rugby team."
4. But his secret talent would be Irish dancing on the side
Source: YouTube
5. Kelly Kapowski would be mad for the camogie and a bit of GAA on weekends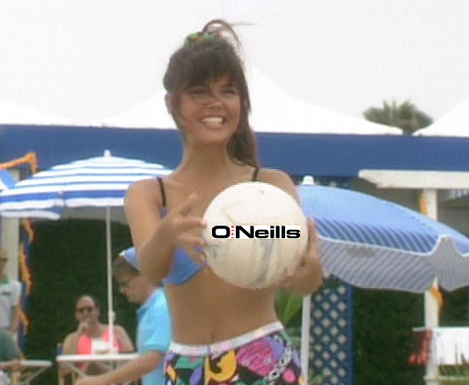 Source: Wordpress
Like, she'd already be well on her way to the Dublin team.
She also entered the Rose of Tralee in her Leaving Cert year but didn't get past the preliminaries. Onwards and upwards for her in college.
6. Jessie thinks GAA is a load of shite and hangs out in front of the Central Bank on Saturdays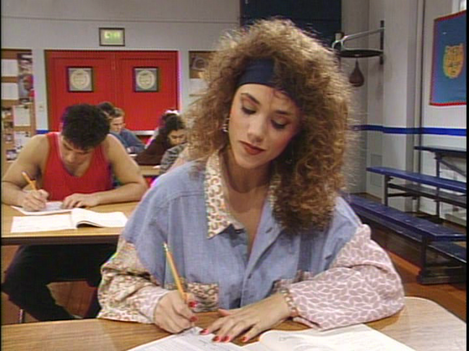 Source: Savedbythebellreviewed
7. The diner they all go to would be Eddie Rocket's
Source: Messynessychic
Jukebox and all.
It wouldn't hold dances or anything like that because it's a functioning private business with no connection to the school and they would be mad to rent it out in that capacity ffs.
8. These summer scenes would take place on Dollymount Strand as the crew worked shifts in the Airport Travelodge
Source: Hulu
Glam.
9. Screech would be called Gooch because that is an acceptable nickname here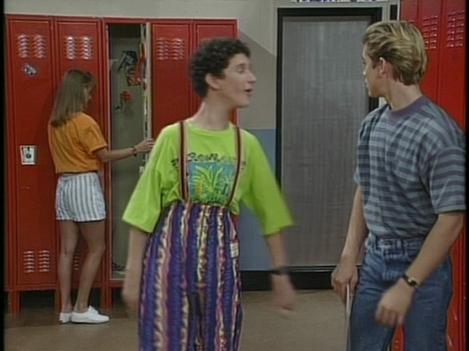 Source: Savedbythebellreviewed
10. He would still be in love with Lisa, but instead of constantly asking her on dates he just wouldn't talk to her ever
Source: Imgix
11. This date between Kelly and Zack would be cans by the canal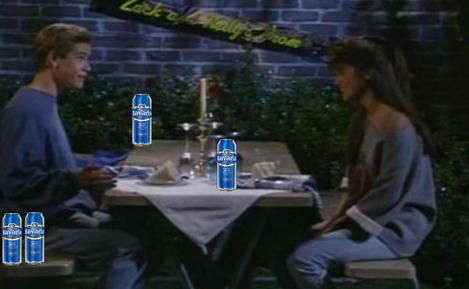 Source: YouTube
And the picnic bench is a stretch.
12. Zack's cutting edge technology would definitely have been an original Nokia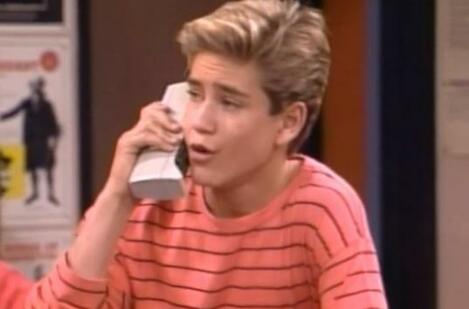 Source: Wearedino
13. Instead of a prom, there would be a Debs – and it would be a complete sh*tshow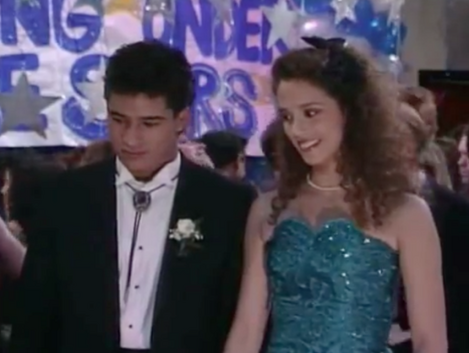 Source: wikia
14. Saved by The Bell: The College Years would see Zack go full Trinity prep kid as the character implodes into a parody of himself
Source: Huffpost
"Trinners for winners, guys!"
15. And finally… Kelly and Zack's wedding would still take place in Vegas – but it would coincide with a Conor McGregor fight because best man Slater suggested the dates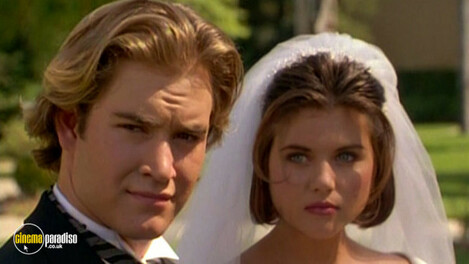 Source: Cinemaparadiso
The snake.
DailyEdge is on Snapchat! Tap the button below to add!