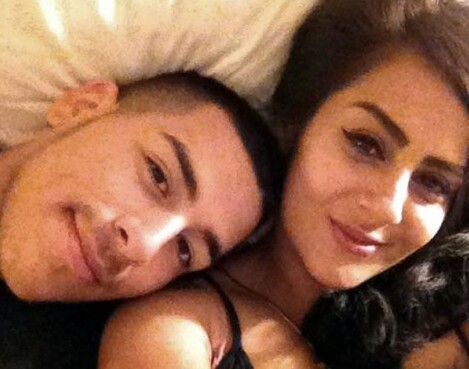 Source: AP
POLICE ARE LOOKING for the happy couple in this selfie, after it appeared mysteriously on a woman's cloud account when her home was ransacked.
Photos of a man and woman popped up on a Santa Clarita woman's photostream days after thieves broke into her home through a window and ransacked the place. 
The crooks stole cash and either her smartphone or tablet, LA police said as they released the image yesterday.
Several photos, apparently taken with the stolen device, were uploaded to the woman's account after the July 30 break-in, police said. They show a smiling man with short, dark hair, a smiling woman with longer brownish hair, thick painted eyebrows and heavy mascara, and a shot of the two together posing on a pillow.
The victim doesn't know the pair, who are considered "persons of interest," and investigators want to talk to them, police said. Deputy Joshua Dubin said:
Did they buy stolen property? I don't know. Or are they the residential burglary suspects? There needs to be an explanation as to why their selfies are showing up on this person's cloud account.