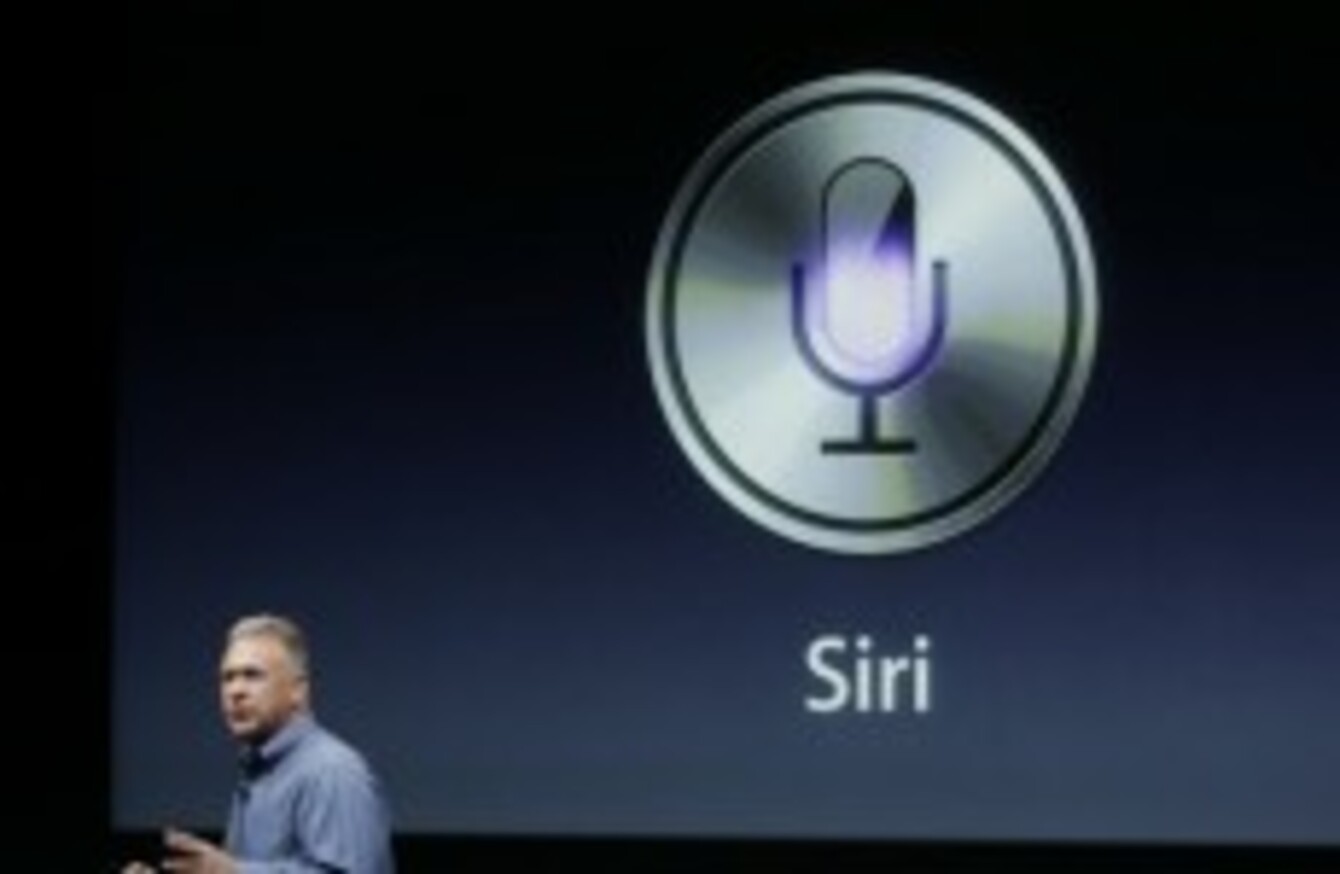 Image: Paul Sakuma/AP/Press Association Images
Image: Paul Sakuma/AP/Press Association Images
WHAT IS THE meaning of life?
According to Siri, the iPhone 4S's new virtual personal assistant, life is: A principle or force that is considered to underlie the distinctive quality of animate beings. I guess that includes me."
On another day – in response to the same question – (s)he might tell you to:
Try and be nice to people, avoid eating fat, read a good book every now and then, get some walking in, and try to live together in peace and harmony with people of all creeds and nations.
The new PA function is handy for a number of reasons – tell it that you may be drunk and he/she will locate taxi companies near you or that you're tired and it will advise you to take a nap.
Some other users have been treating Siri as a modern 8-ball, asking for advice about life decisions like "Should I move to Australia?"
Asked simply, "Why not?", Siri gets philosophical:
You see things, and you say, 'Why?' But I dream things that never were, and I say, 'Why not?"
The virtual PA has caused quite a stir this month with more people trying to garner funny, rather than serious, answers from him/her (Siri is female in the US).
We've collected some of TheJournal.ie's favourites here:
Siri answers

Siri answers

Siri answers

Siri answers

Siri answers

Siri answers

Siri answers
Some iPhone users may have already gotten a litte too attached to their new PA, however:
While others debate the origin of her answers:
This guy took it a step further with this duet about unrequited love: