IT'S A NIGHTMARE situation for many: You go to a wedding, ready to be the belle of the ball in your good new dress, only to discover someone else is wearing it too.
But how about five other women in the same dress? How would you deal with that?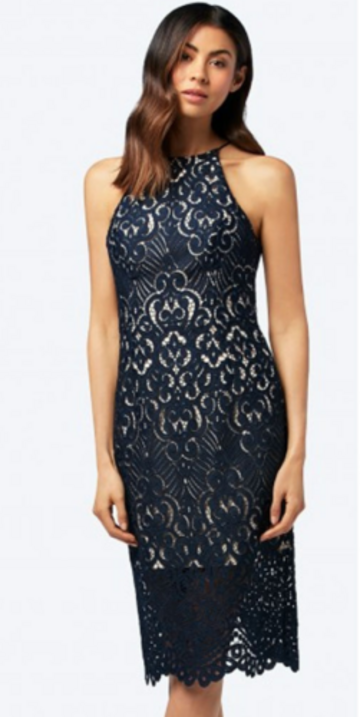 Source: Portmans
Six women at a wedding in Sydney, Australia recently experienced that very horror after they all turned up in the same gúna, bought from the same shop.
One of the women, Debbie Speranza, described her mortification on arriving at the ceremony and seeing her five doppelgangers:
I turned up and did a double take when I saw my cousin in the same dress and she mouthed 'oh my god' back at me from the other side of the reception room. Next thing we knew there were four others in the same friggin' dress. What a bloody nightmare… we found it hysterical.
The bride told the Daily Telegraph that despite some "dirty looks" being thrown initially, the women all decided to embrace their roles as 'back-up bridesmaids'.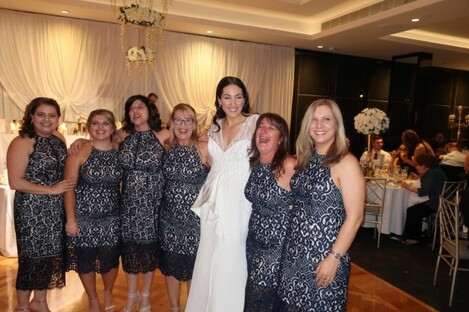 Source: Facebook/Debbie Speranza
Speranza posted the picture to the Facebook page of the shop they'd all bought the dress in, with suggestions for how they could avoid this ever happening again:
You really should start a bridal registry so that your customers can enquire whether anyone else has purchased one of your dresses for the same event… Think I deserve a gift voucher for all this advertisement.
Considering the picture has been liked and shared thousands of times, she's definitely owed a new dress, at the very least.
DailyEdge is on Snapchat! Tap the button below to add!