Welcome to Skin Deep with Louise McSharry, my opportunity to put years of obsessing over beauty products and techniques to good use. I won't tell you something is good if it's not. I won't recommend products I haven't actually tried. As the magical sitar in Moulin Rouge said, I only speak the truth.
Beauty advent calendars have been a thing for the last few years, but a thing I was fairly sceptical about. How good could it be? Won't I just end up with loads of mini things I don't actually like or will never get around to using? Then, each year, I've found myself sickened with FOMO as my friends, and imaginary friends (strangers on the internet) gleefully share the treats which await them each day of December.
This year, I'm doing it. I'm getting on the advent calendar train, and I'm going to enjoy it, dammit. In order to ensure I'm going to enjoy it, I've been doing my research, and frankly, it would be selfish of me not to share it. So here is the lowdown on which  advent calendars you should spend your money on this year.
No7 (€50)
No7 doesn't get the attention it deserves as a beauty brand, if you ask me. Its products are consistently good, albeit lacking some of the bells and whistles you get from other brands. You're probably not going to see a load of No7 products in the world's coolest beauty Instagram accounts, but I reckon you'd actually use almost everything in this reasonably priced offering. A sensible choice.
Benefit (€39.50)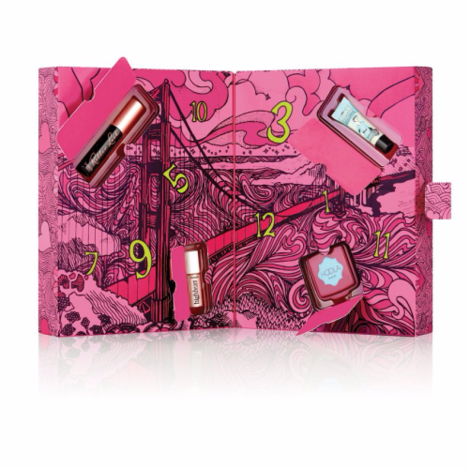 This is a twelve day calendar, which explains its reasonable price, but if you like Benefit products then you can not go wrong here. It features almost all of the brand's customer favourites, but in miniature sizes. I love a mini for travelling or throwing in your handbag, and it's great when you have one which doesn't require you to compromise on quality. I reckon this is a solid purchase.
Charlotte Tilbury (€185)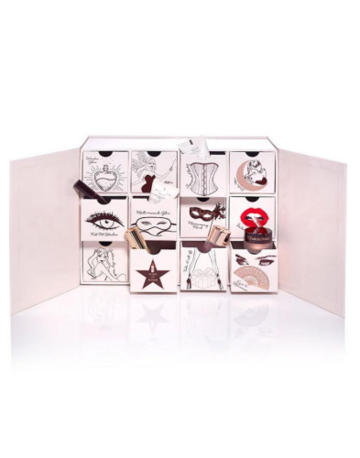 If you have a little bit more to spend, and are feeling a little luxe, then look no further than Charlotte Tilbury's offering. Again, it's a twelve day calendar, so you don't get to start until halfway through december, but the box itself is gorgeous and the products are too. Nothing included is a shade that wouldn't suit almost everyone, and four of the products are full-sized. I would love if someone treated me to this.
Liz Earle (€80)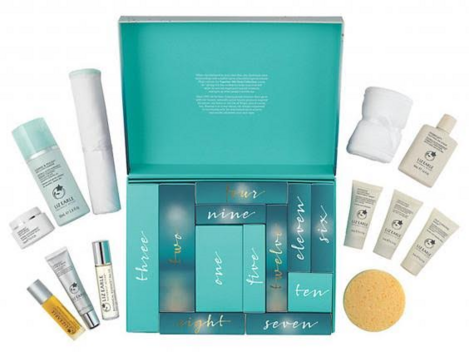 If skincare is your thing, this one is a dream. Liz Earle is famous for her cleanse and polish, but aside from that, you also get to sample almost her full range as well as a sponge, headband and face cloths. You could essentially give yourself a spa day with this beautifully encased set, and that seems like a damn good way to spend your Christmas holidays.
L'Occitane (€59)
In my opinion, this is one of the best value for money calendars this year. At less than €60, it features twenty-four mini products, and l'Occitane don't mess around when it comes to ingredients or quality. You won't get any fancy makeup or and of the most expensive skincare products, but you'll have delicious smelling products for travelling or at your desk at work for the whole of 2018. (This would definitely be a great gift for a mam or mother-in-law too.)
Sleek (€45)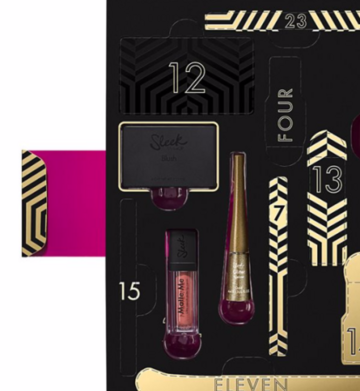 As I've written in this column before, Sleek is an excellent budget makeup brand. Their products perform, and if you want to try something new and exciting, I reckon you'll get it in this well-priced advent calendar. It features several of their Matte Lip Creams, a glittery liquid eyeliner, some eyeshadow palettes, nail varnish, mascara and even brushes. You could virtually do a full face with this calendar's contents. Cheap and cheerful, how are ya?
Lancome (€145)
Although this calendar is called the Lancome 'Christmas in Two Cities' Luxury Christmas Advent Calendar, it features products from Lancôme, Urban Decay, Giorgio Armani, Yves Saint Laurent, Viktor & Rolf and Kiehl's.  Yes, it's €145, but it's a great opportunity to try some products you may not have wanted to lash out the big bucks for. For me, that'd be the YSL Blur Primer, Kiehls Midnight Recovery and Urban Decay All Night Setting Spray. This bad boy is very, very tempting, and exlusive to Brown Thomas.
ASOS (€74.32)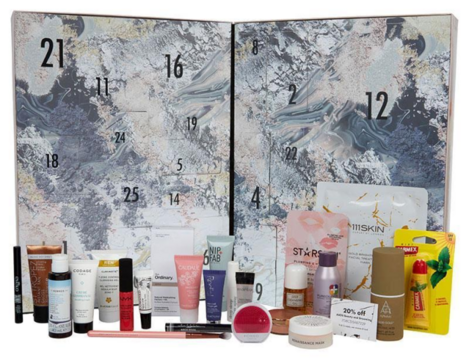 You may not immediately think of beauty when you think of ASOS, but you should (especially when you've got a decent discount code). The site stocks lots of great beauty brands from Nars to Nyx. This year, it's launching its first twenty-five day beauty advent calendar (yes, that means you get to open something extra on Christmas Day). It includes products from brands like Eyeko, This Works and Smashbox – my highlight is a 50ml bottle of Alpha-H Liquid Gold – AND a single use 20% off discount code. Sure, you're making money!
Look Fantastic (€98)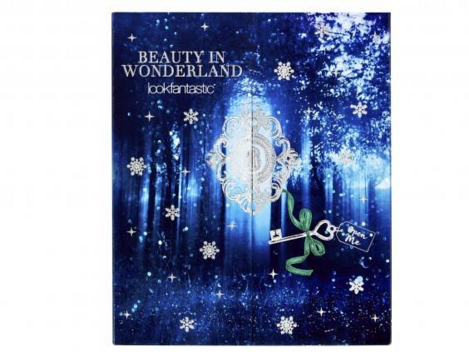 According to Look Fantastic, the products in this calendar are worth over £300. They're not telling us which brands they've included, or what to expect at all beyond the fact that there are nine full-sized products and sixteen 'deluxe samples'. If you want a total surprise with every day, then this is the one for you.
M&S (€40 with €40 purchase) 
 
The Marks and Spencer Beauty Hall is a magical place, filled with delights from brands that are hard to find elsewhere. As a result, their advent calendar is filled with brands you know, and brands you don't. Friends of mine who got this last year are still using some of the products they discovered through the calendar, and as it features a variety of brands from skincare to makeup, you're not going to get bored. This is the one I'm going to buy when it comes out on November 9.
New Product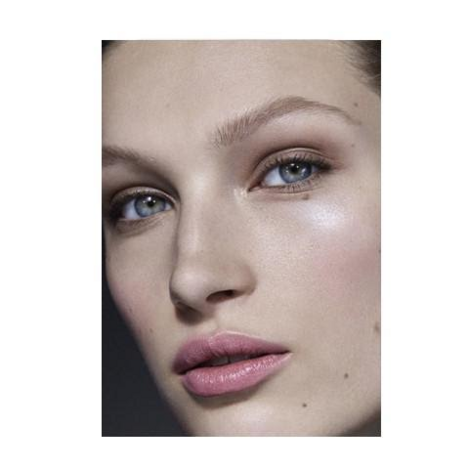 RMS Beauty is a brand which has only been available to us online until its recent arrival in Grafton Street's Space NK. Not unlike last week's topic of discussion, Glossier, this brand is all about products which enhance your natural beauty and actively work on your skin's health while you wear them (although they do offer some bolder options than Glossier). Try their Living Luminizer or 'Un' Cover-Up.
Want to get a notification every week when Skin Deep is published? Of course you do! Just send us a WhatsApp saying 'Skin Deep' to 083 8120901, and add our number to your contacts as DailyEdge. (If you don't add us, we can't message you :( ) We'll never spam you or share your personal details with anyone, and you can unsubscribe at any time. 
DailyEdge is on Instagram!