YOU KNOW HOW everyone's saying the Dublin rental market is a bit crazy at the moment?
Well, here's a "studio apartment" for rent on Church Street in the north city centre.
It really takes 'bedsit' to a new level. As in, all you can do is sit on the bed.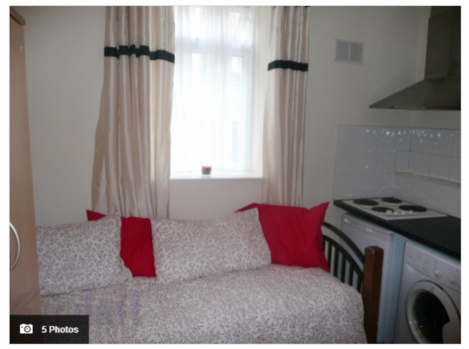 Source: Daft.ie
According to the advert:
THIS PROPERTY WOULD BE SUITABLE FOR ONE PERSON. THIS PROPERTY IS FOR 1 PERSON ONLY
BUT HOW DO YOU USE THE FRIDGE?
Source: Daft.ie
This abode will set you back €570 a month, plus bills.
Update: the property is now marked as "Let Agreed" :(