A NEW BEAUTY treatment in Japan involves putting live snails on your face, and letting them crawl around.
The "live snail facial", now available at a spa in Tokyo, claims to heal damaged skin through chemicals in the snails' mucus trails – which reportedly contain "proteins, antioxidants and hyaluronic acid".
Intrepid reporter Danielle Demetriou from the Daily Telegraph tried out the facial as part of a wider treatment, amusingly known as the Celebrity Escargot Course. She wrote:
afterwards, the face definitely feels cooler and plumper
but added:
There is little in life more unsettling than spying the rearing tentacles of an approaching snail on your cheek out of the corner of your eye.
Creams containing snail extracts have already become popular in some countries, particularly in Asia.
One Singaporean company, Snail Street, claims that its product "delays the aging process of skin tissues & protects against oxidation action of free radicals".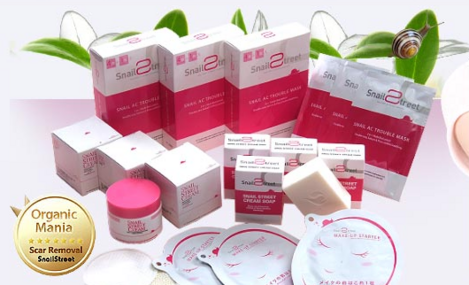 In fact snail products have become popular enough that there is intense competition between brands. This Chilean product, Elicina, asks customers:
When purchasing Elicina, always ask for it as Elicina, not just snail cream. Do not accept imitations.
Okay so.