IT SNOWED IN some parts of Ireland last night, including Mayo, Clare and Donegal.
Surely a joyous occasion, a light dusting of the white stuff?
For some, it was just too little too late

That didn't stop people going out to enjoy it. However, there wasn't really enough for a snowman, just a bit of writing
This car in Ballina knows exactly where it's from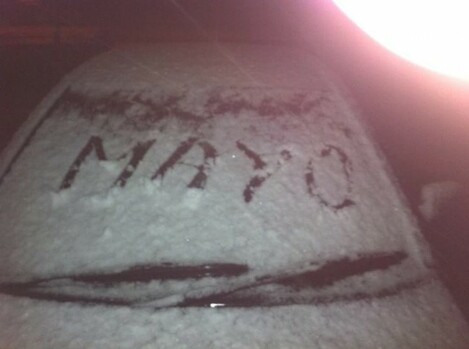 Source: repati
While in Inishowen, Do. Donegal…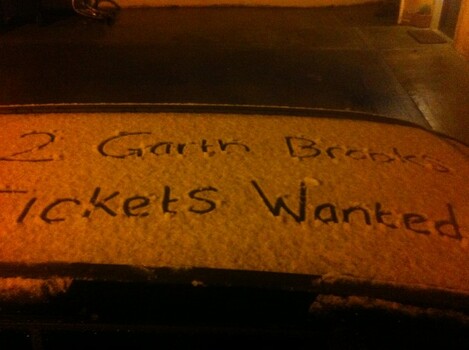 Source: conor mclaughlin
Oh, we're still on that?