TYPICAL. YOU THINK you do everything right, and then this arrives in your letterbox.
Zac Murray from Queensland, Australia received a $151 fine when he was caught by a speed camera on the Sunshine Motorway at Mooloolaba.
The fine alleges he was spending by less than 13km per hour, but listed the speed he was going at the exact speed limit… 100km per hour.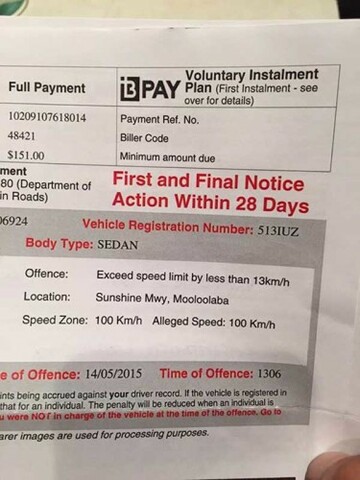 Doh.
Murray told the Brisbane Times
Clearly I did not think of the children or consider the consequences of my actions, as I drove at an alleged speed of 100km in a 100km zone. I hope you can all forgive me. But most importantly I hope I can forgive myself for the monster I have become.
Police have withdrew the fine, but they can't withdraw the stupidity.