EVERY WEEKDAY MORNING, DailyEdge.ie rounds up the best of the day's celebrity dirt – from the top to the very bottom.
Spencer from Made in Chelsea had a 'sixsome', slept with a prostitute and took acid. The reality show charmer has released his new tell-all autobiography (yes, you read that right) featuring some eye-opening tales.
He says he was "tricked" into sleeping with a prostitute, had group sex with some Canadian tourists and thought he was losing his mind on an acid trip.
Some call the Booker Prize judges. Stat.
One Direction's Louis Tomlinson took an embarrassing spill onstage in Brisbane. The lads were having a water fight when Louis went on his ear during the concert in Oz.
Source: GeorgieConcerts
Morto for his ma for having him.
Elliot Smith fans are upset because Madonna covered Elliot Smith. Queen Madge showcased a version of the iconic singer's track Between the Bars at the launch of her new 'Secret Project'.
Fans have their knickers in a twist because, like, how dare she?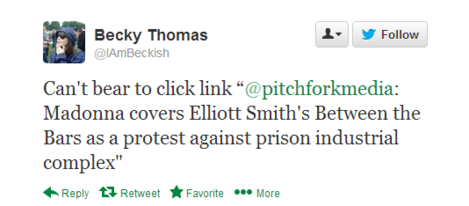 Swanky music site Pitchfork is also getting a dig in (Geddit? "Dig"… "Pitchfork"):
Madonna's idea of protest, apparently, is covering Elliott Smith.
Meanwhile the Material Girl was doing a bit of lámh dropping on her ex-husband Sean Penn at the event in New York. The pair were married for four years in the eighties.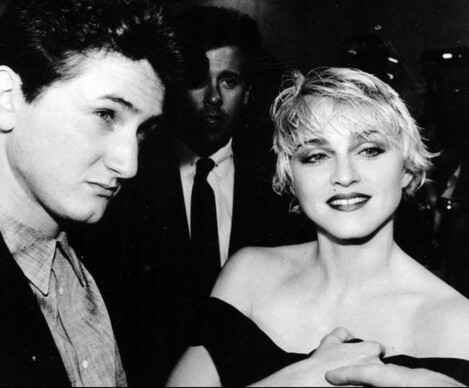 Source: AP/Press Association Images
Miley Cyrus jumped out of a plane. And she was "f***ing terrified".
Miley took part in the stunt as part of her cover story for Rolling Stone magazine after telling her interviewer that she's always wanted to try it.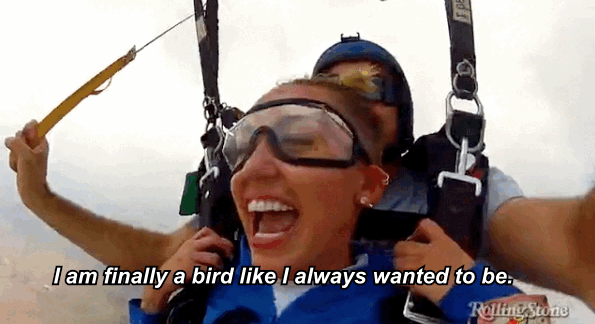 Source: Buzzfeed
And the rest of the day's celebrity dirt…
 Zac Efron used to party for four days without sleeping. Before rehab, that is (Daily Mail) 
Russell Brand is banned from his girlfriend's family's nightclub. Awkward. (Mirror)
Did Khloe Kardashian's husband go on a crack binge with two women? (TMZ)
Is Kelly Rowland from Destiny's child secretly married? (E! Online)
Liz Hurley has enraged animal rights activists after admitting her dogs kill foxes (HuffPo)