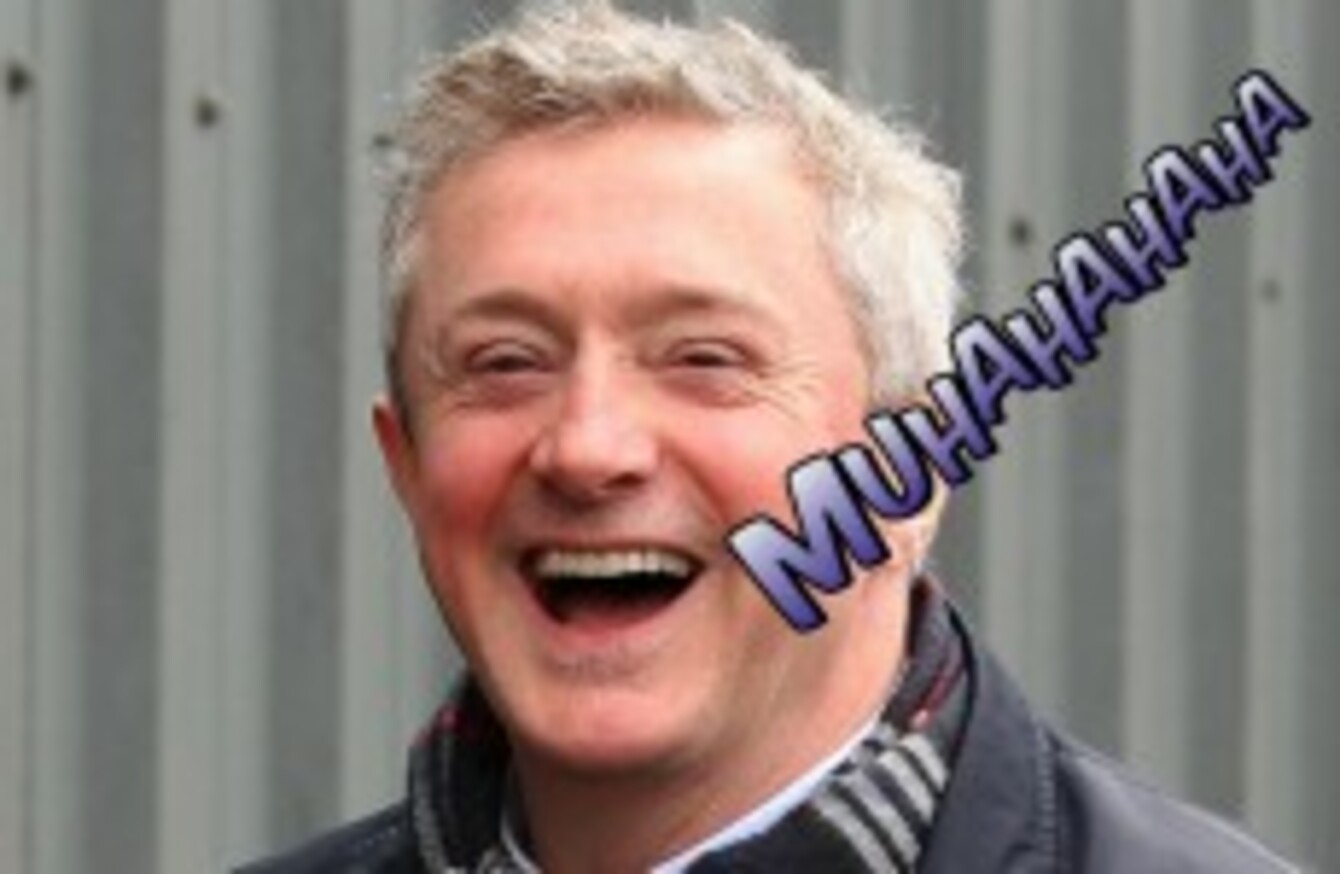 Image: Andrew Milligan/PA Wire/Press Association Images
Image: Andrew Milligan/PA Wire/Press Association Images
EVERY WEEKDAY MORNING, DailyEdge.ie rounds up the best of the day's celebrity dirt – from the top to the very bottom.
#BITTER SPICE: Spice Girl Melanie C is REALLY angry with Louis Walsh. Why? Because they had an argument on daytime television ten years ago.
Discussing Louis' seat on the X Factor panel, Mel said:
Louis Walsh and myself have had a bit of a spat running over the years. He has been very rude about me. We had an argument on CD:UK. He's a very lucky man to be where he is in my opinion. What does he actually do?
Saucer of milk for Table Sporty. In fairness, they only argued because she dissed Westlife.
Here's the spat so you can judge for yourself: (Mirror)

YouTube/braulio1670
#FEUDIN': Taylor Swift hates Justin Bieber. And she's mad with her best pal Selena Gomez about their ludicrous on-off 'romance'.
That's before we even get to the issue of Bieber's trousers. The ever-reliable 'source' told Us Weekly:
Taylor hates him. She thinks Selena makes a mistake every time she reconciles with him. Bieber has really come between the girls.
Meanwhile, the feeling is mutual. Someone in the Bieber camp responds:
He complains Taylor's always telling Selena she can do better.
BUT YOU COULD, SELENA. YOU COULD. (Us Weekly)
Swift gives this look to Justin Bieber, only meaner. (Nathan Denette/The Canadian Press/Press Association Images)
#HOT DAME: Dame Helen Mirren enjoys porn. Apparently. That's according to actress Kyra Sedgwick, who says they discussed the issue.
Asked on a US chat show which Helen watched more porn – Helen Mirren or Helen Hunt – Kyra said:
Helen Mirren, for sure! We talked about it.
You go Helen. You do whatever you damn well like. (HuffPo)
Helen Mirren fans herself. (Dominic Lipinski/PA Wire)
And the rest of the day's dirt…