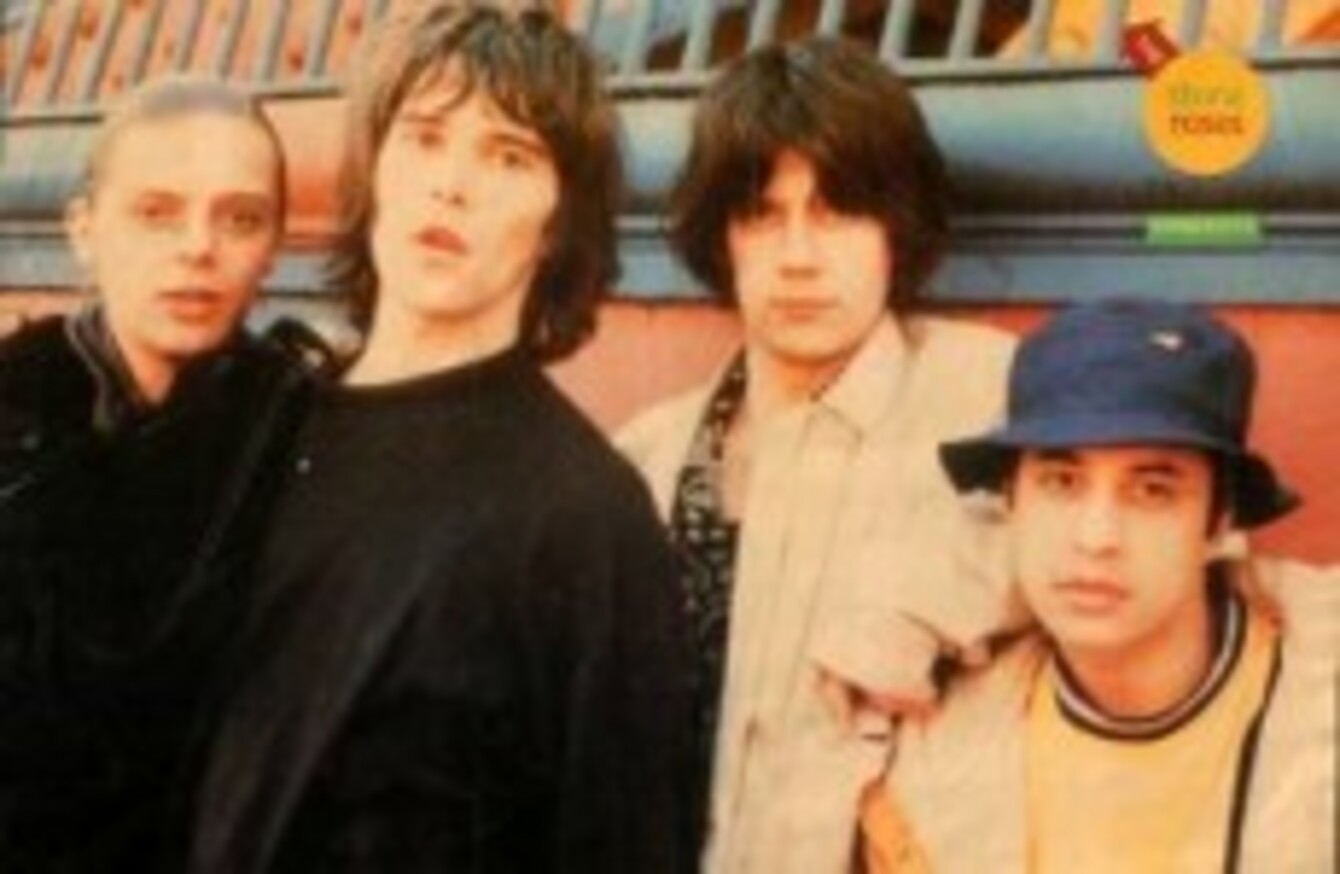 The Stone Roses: Mani, Ian Brown, John Squire and Reni.
Image: Wikicommons
The Stone Roses: Mani, Ian Brown, John Squire and Reni.
Image: Wikicommons
LEGENDARY MANCHESTER ROCKBAND The Stone Roses are to reunite 15 years after they last played together, according to various media reports.
Rumours have been circulating all weekend that the band famous for hits such as Waterfall, I Wanna be Adored and She Bangs the Drums will be getting back together after music journalists were asked to attend a press conference tomorrow, the Telegraph reports.
A friend of frontman Ian Brown has reportedly told the Sun that Brown has texted him to say: "We are going to rule the world again. It's happening."
Elbow frontman Guy Garvey has also apparently said that the band who pioneered the 'Madchester' sound were rehearsing over the summer ahead of an anticipated return to stage, the Telegraph goes on to report.
The Stones Roses broke-up in 1996 over legal wrangles and internal rows about their self-titled first album, seen as one of the finest debuts in rock history. Brown and guitarist John Squire's falling out was seen as the main obstacle to any reunion.
Since the split, Brown has enjoyed success as a solo star, regularly touring and performing hits from his days with the band.
Bass player Mani played in the band Primal Scream while guitarist John Squire formed a new band called The Seahorses. Drummer Reni largely drifted out of the spotlight after the band broke up.
Here's just a few of their hit songs in the time they were together:
I Wanna Be Adored

Ten Storey Love Song
I Am The Resurrection
She Bangs The Drums
Mersey Paradise