WHEN YOU THINK of Supermacs, you probably think of the chips, the chicken, and the nationwide debate over whether it's actually any good or not.
But one menu item has quietly been making itself a favourite over the years. We might even say it's our unofficial national dessert.
The hot muffin and ice cream is the real MVP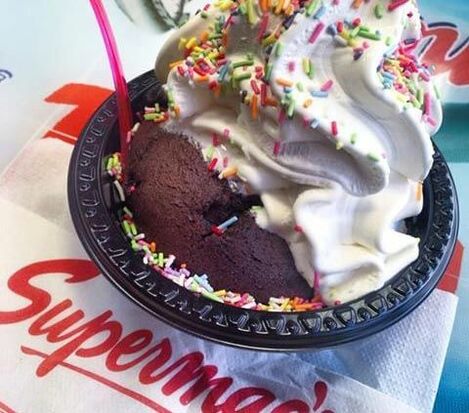 Source: Pinterest
Nobody really thinks about it when discussing Supermacs' more famous offerings. All the same, the words "hot muffin and ice cream" have a profound effect on people.
You're getting everything you need, dessert-wise, from one little bowl
Why choose between cake and ice cream when you can have both?
It even looks perfect
Have you ever seen an ugly one? No. There's something architectural about that ice cream peak.
And once you get into it, it's hard to get out
"I'd say I got one every weekend between the ages of 13 and 17," says one DailyEdge.ie staffer. The habit has since been broken, but the love remains.
No other chain restaurant offers such delight
McFlurrys and milkshakes and tiny apple pies can't hold a candle to the sweet simplicity of it.
It's a dessert for all seasons
Source: Twitter/@SupermacsAndytown
It'll warm you up on a cold winter night and cool you down on a hot summer's day. It does it all. What a beautiful thing.
DailyEdge is on Snapchat! Tap the button below to add!