YOU CAN STOP trying, because this kid has it all figured out.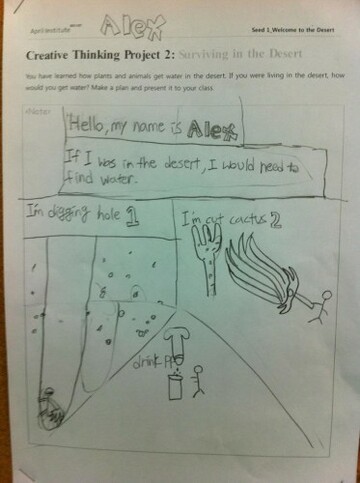 Source: Imgur
Little Alex was given a survival question in his creative thinking project, and he NAILED IT.
When asked:
You have learned how plants and animals get water in the desert.If you were living in the desert, how would you get water? Make a plan and present it to your class.
First, he digs a hole. Good move.
Then he uses a cactus for water. Amazing.
Then, he is going to drink pp.
Ah, Alex. So close.
Redditor Reftro shared the photo of the drawing by a 9 year old Korean ESL student, and his method has been viewed over 380,000 times.
DailyEdge is on Snapchat! Tap the button below to add!