IT'S NO SECRET that Taylor Swift and Katy Perry are basically enemies now. (A song on Swift's new album 1989 entitled Bad Blood is purported to be about her foe.)
Now Radar Online is reporting that an Irish man named Baz Halpin is causing further tensions between the pair.
Why? Allow us to explain.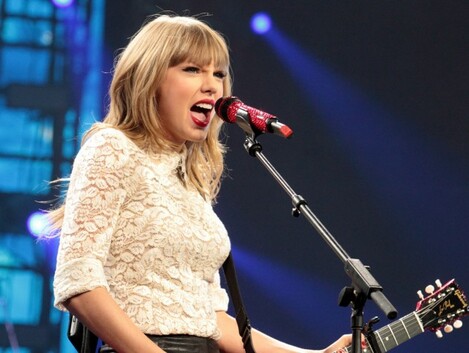 Source: AP/Press Association Images
Halpin, who originally hails from Dublin, is a highly sought after concert tour director and production designer who has collaborated with stars like Britney Spears, Pink and No Doubt.
Crucially, he and his production company Silent House have also worked on tours for both Swift and Perry.
Now that Katy Perry is apparently performing at the Super Bowl, things have gotten pretty tense. Why? Because Swift has allegedly issued an ultimatum to Halpin saying that if he produces Perry's halftime show, they are done. 
Per Radar's source:
She got word of Baz agreeing to do the show for Katy and Taylor's flat out said she will not hire him ever again for any performance or tour if he goes ahead with his decision.
Oh snap.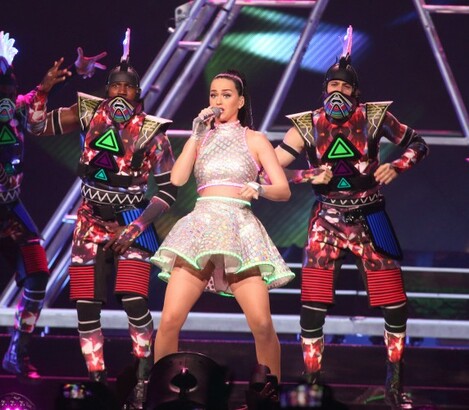 Source: AP/Press Association Images
Perry apparently doesn't care, though.
Katy got word of Taylor's 'ultimatum' and found it quite amusing.
According to a 2013 interview with Dave Fanning, Halpin initially got his start in Ireland working in the National Concert Hall and other locations.
After landing a gig working on Jethro Tull's tour as a youngster, he forged a career working as a lighting designer with Michael Flatley and Enrique Iglesias and eventually got his big break working on Christina Aguilera's Stripped tour in 2003.
Not too shabby.