THE ROLLING STONES are back on the road.
They are delighting audiences across the world as their hardcore fans get to see their favourite songs performed by musical legends (for a hefty price).
What they probably didn't expect was Taylor Swift, but that's exactly who fans in Chicago got last night.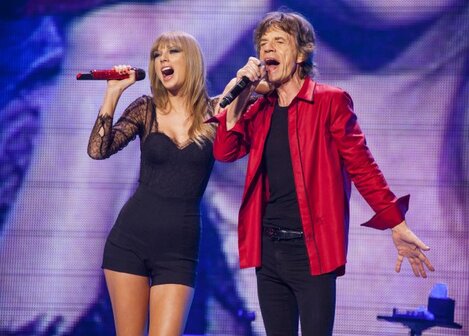 Barry Brecheisen/AP/Press Association Images
Bit of a mixed reaction when she takes the stage eh?
YouTube/stakbrown80
This YouTube user had a similar reaction to ours.

Rock on Swifty.