DailyEdge.ie rounds up the TV shows that you'll be tweeting about today and talking about tomorrow.
The Great British Bake Off (Channel 4, 8pm) 
For the very first time on the baking competition, we're being treated to a vegan week. Bakers have to make a savoury pastry Signature, a Technical with an unusual ingredient, and a Showstopper that the heat in the tent must not destroy. Eh, good luck guys. 
Revolting Ireland (Virgin Media One, 10pm) 
The documentary series about protesting in Ireland continues. We're into the 1970s now, featuring hunger strikes and the fight for gay rights. Simon Delaney hosts. 
Dumb and Dumber To (RTE 2, 9pm)
Obviously, the sequel to Dumb and Dumber. Do yourself a favour and turn off your brain before you sit down to watch this, but if they went to the effort of making it 20 years after the original, it's bound to be ok. 

Everyone's talking about… Graham Norton's most dramatic guest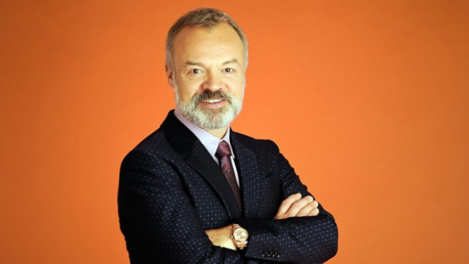 Source: BBC
Graham Norton has interviewed more celebs than almost anyone else. So what pissed him off in terms of divaness? Graham told The Daily Telegraph that the mystery guest was quite demanding. 
We had someone once who required nine dressing rooms. But we managed it, and then in the afternoon someone from their team came running into the production office saying, 'It's a 911 situation. We need another dressing room.'
But why?
Well, they needed to charge their mobile. Guesses as to who it was, please. 

Or flick over for… 
Prime Time, Budget Special (RTE 1, 9.40pm) Sorry, I know, boring.  
First Dates Hotel (Channel 4, 9.15pm) More daters visit the First Dates hotel with the hope of finding love. 
Captain America, The First Avenger (e4, 8pm) The Marvel movie that started it all with cappy. 
Surviving the Island with Bear Grylls (Channel 4, 10.20pm) The celebs are dropping like flies, just because they're giving up. 
Conor v Khabib (Virgin Media 3, 9pm) If you missed Saturday's fight and want to see it. 
DailyEdge is on Instagram!