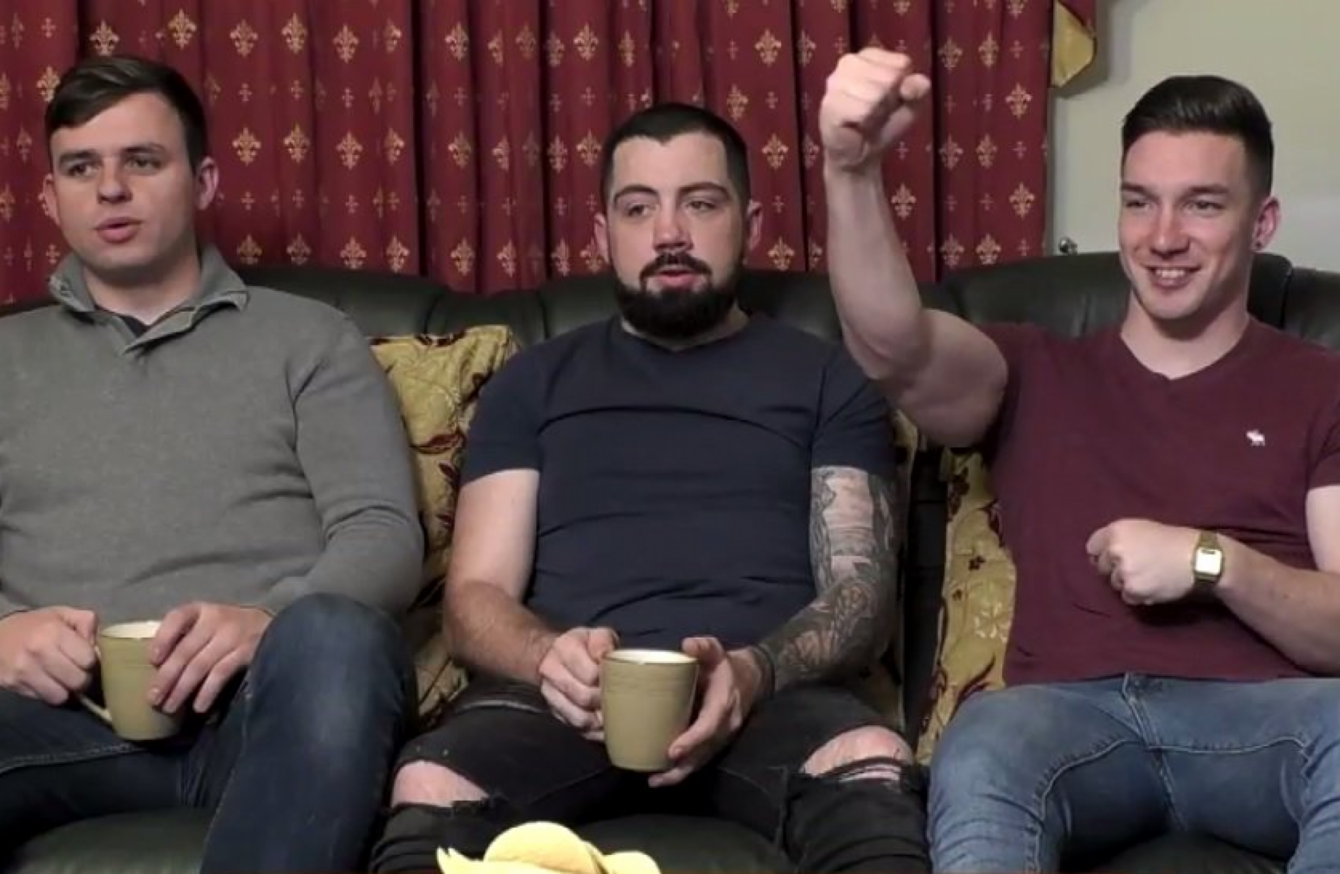 DailyEdge.ie rounds up the TV shows that you'll be tweeting about tonight and talking about tomorrow. 
Gogglebox Ireland (TV 3, 9pm)
TV is a shocker tonight, but at least we have Gogglebox Ireland. Grab some tea and cuddle up with people watching people.
The Apprentice (BBC 1, 9pm)
Lord Sugar celebrates his 70th birthday, so the candidates are sent off to shop for items to mark milestones in his life and career. Bit selfish, but ok. They have one day to find nine specific items before meeting at the House of Lords. Sounds like an interesting day of work.
Grand Designs (Channel 4, 9pm)
Nice interiors and massive houses. The stuff we can only dream of. We follow a couple as they build a handcrafted five-bed house in Herefordshire that's 10 years in the making. Will it become the medieval masterpiece they're hoping for?
Everyone's talking about… The Great British Bake-off
SPOILERS BE HERE under this cake and Liam.
The winner of the Great British Bakeoff is Sophie Faldo!
Well, if you saw Prue Leith's tweet yesterday, you'd have known that before you watched the show. She stunned judges with her showstopper and is absolutely delighted.
Or flick over for…
Brendan O'Connor's Cutting Edge (RTE 1, 9.35pm) Er, lively discussion.
Champions League (RTE 2, 7pm) It's Tottenham Hotspur v Real Madrid.
Trust Me, I'm a Doctor (BBC 2, 9pm) A special episode dedicated to mental health.
Room to Improve (RTE 1, 11.40pm) Just in case you're missing it.
DailyEdge is on Instagram!