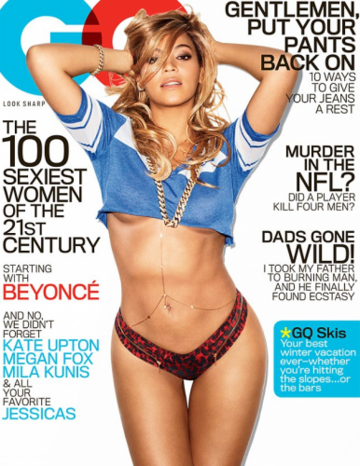 Beyoncé. Oh Beyoncé. GQ/Terry Richardson
EVERY WEEKDAY MORNING, the Daily Edge rounds up the best of the day's celebrity dirt – from the top to the very bottom.
#PUT A RING ON IT, QUICKLY! GQ certainly thinks that Beyoncé is one of the sexiest women of the 21st century.
The magazine has put the star on its cover in her underpants, a bit of a shirt, and precious little else.
GQ released the official cover after an 'unflattering' unofficial shot leaked on Instagram. (Hollywood Reporter)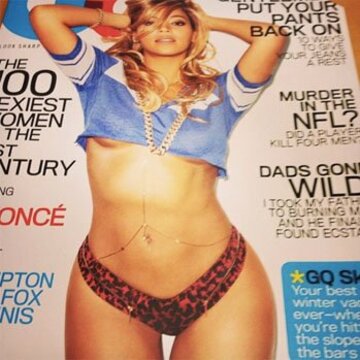 She looks alright to us (Instagram)
#THE SAHURDAYS We've already had Niall Horan from One Direction bringing the Mullingar Massive stateside, and now we're going to have Úna Healy from The Saturdays (or if you prefer, The Sa-HUR-daaays) doing it for Tipperary.
The girlband is planning on making it big stateside, and what better way than with their very own reality show on E!? (E!Online)
Chasing the Saturdays is due to air on the channel next month, but will be subtitled for American audiences because of fears they girls' accents might be a bit much for them. (Mirror)
Presumably that includes Úna 'Topper' Healy's Tipperary brogue.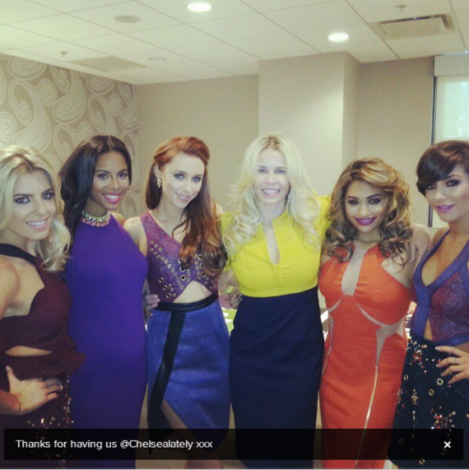 The Saturdays have already been throwing shapes with funnywoman Chelsea Handler (@RochelleTheSats/Instagram)
#QUITNEY Britney Spears has quit the X Factor. (TMZ)
Apparently even though she's mad about the show, she wanted to focus on her music and is considering going on tour again.
BRITNEY'S BACK BITCH!
There are other reports that she jumped before she was pushed though, because Simon Cowell she was 'boring'. (Daily Mail)
LEAVE BRITNEY ALONE!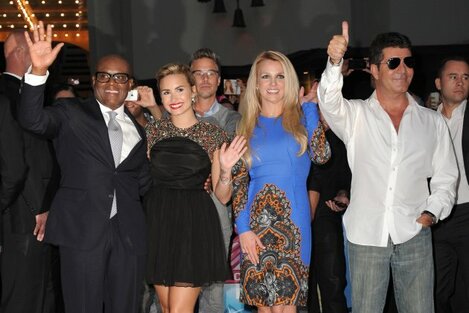 Are those gritted teeth Britney? (Jordan Strauss/AP/Press Association Images)
And the rest of the day's celebrity dirt…