EVERY WEEKDAY MORNING, DailyEdge.ie rounds up the best of the day's celebrity dirt – from the top to the very bottom.
#YEEZUS: A new article has revealed just what went down with Kanye West when he was recording his new album in Paris. (W Magazine)
There are lots of amusing observations, but the best part comes when Kris Jenner, mother of Kim Kardashian visits him at his apartment cum recording studio.
He plays her an unfinished version of a new song, Awesome, which is apparently about Kim.
Her response?  'Good job!'  This does not go down well.
Toasting with his champagne glass, he says, "Great job, Baccarat, for making a glass that can hold liquid!" He looks down at his waist. "Great job, belt loops, for keeping my pants up!" Jenner laughs off the mockery but soon is ready to leave. Hugging West goodbye, she tells him, "I love you. You know where to find us, at the George V. Call us tomorrow, if you want." It seems apparent to everyone, including Jenner, that West will not call.
NOTE TO SELF:  'Good job' not acceptable level of praise for Kanye West.
#OCTOMOM:  Angelina Jolie is reportedly set to become an octomom. (The Sun)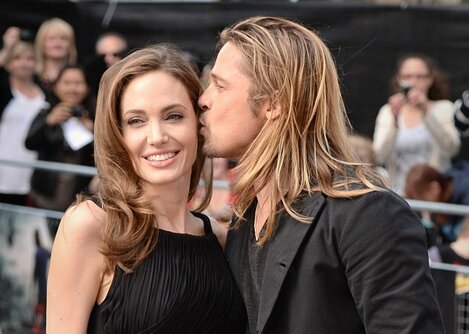 Dominic Lipinski/PA Wire/Press Association Images
She is already a mother of six, and apparently she and Brad Pitt are planning on adding two more to the group.
Reports claim that the couple are hoping to have another biological child (how could they possibly know that?), and Angelina apparently has her heart set on adopting another one after visiting Syrian refugees last week.
You'd swear the reports were talking about puppies.
#50 SHADES OF ROB: Robert Pattinson has reportedly been 'schmoozing' author E.L. James at his California Home.
He had a Great Gatsby themed party at the weekend, and the 50 Shades of Grey author was there.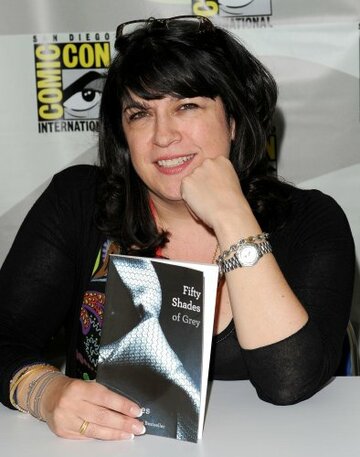 © Vince Flores / AFF-USA.COM/AFF/EMPICS Entertainment
Apparently he's trying to get in there in the hope that he might win the role of Christian Grey.
According to his friend Todd Michael Shultz:
It was a really good party. It was in Rob's backyard, he had catered tacos.
Sounds like the kind of party R Kelly was talking about in Ignition.
YouTube/RKellyVEVO
And the rest of the day's dirt:
Someone let The Wanted into the White House (The Sun)
Bono has been talking about Jesus again (Fox News)
Paul Giamatti is joining Downton Abbey (TV Line)