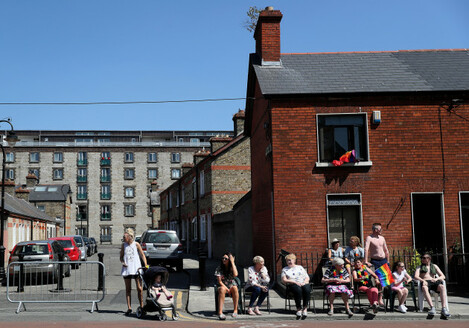 Source: PA Wire/PA Images
IRELAND HAS HAD more than its fair share of good weather at this stage and we're really struggling to cope.
Climate change is in full swing. The grass is turning to dust from drought, we've got a hosepipe ban in place until the 31st of July, tens of thousands have had to deal with water shortages and public transport reeks of sweat.
Now, even the animals need ice-pops.
The Dublin Society for Prevention of Cruelty to Animals have been using their social media accounts to show everyone how the various animals they care for are dealing with the soaring temperatures.
While the dogs are enjoying sunbathing…
The larger animals have been enjoying some ice-pops.
On Instagram, the charity shared a video of two pigs who were extremely eager for a treat that would help them cool down.
The pigs aren't the only ones horsing down ice-pops.
They were a little more graceful than the pigs.
If the video won't play, click here.
Maybe in the future if we ever have a repeat of Storm Ophelia, we can bring the pigs and horses cups of tea.
DailyEdge is on Instagram!