Source: Amy O'Connor/DailyEdge.ie
THERE HAVE BEEN several new additions to Dublin's food and drink scene over the past few weeks — The Chelsea Drugstore, DeSelby's, Wigwam and Bow Lane, to name just a few.
And now there's yet another new kid on the block with The Jar opening on Wexford Street.
The bar, which replaces longtime bar Solas, opens its doors at long last tomorrow night (providing construction work is done!) and we at DailyEdge.ie took a gander to see what we can expect from Camden Street's newest haunt.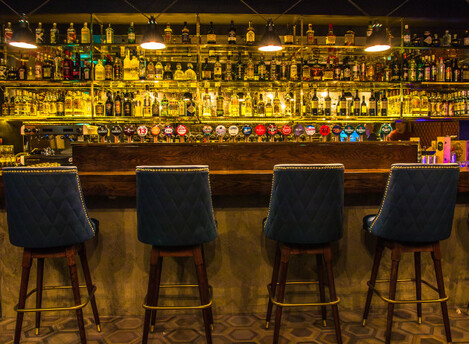 Source: Andrew Sykes
The bar, brought to you by the people behind The Bath and The Old Spot, is a multi-floor building that has, among other things, a terrace, a venue for private events and a beer garden. (Worry not, folks: we're told that the beer garden will come with a retractable roof.)
Source: Amy O'Connor/DailyEdge.ie
Source: Amy O'Connor/DailyEdge.ie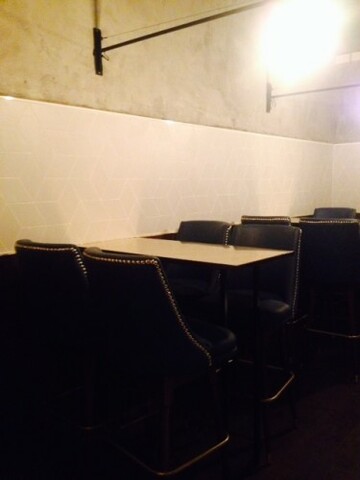 Source: Amy O'Connor/DailyEdge.ie
The bar has all the usuals on tap — Heineken, Guinness, Carlsberg — as well as craftier beers like Sierra Nevada, Cute Hoor and O'Hara's. (Smaller Irish beers like Jack Cody's Lazy Eye and Cleverman's Little Willie Tank are also available.)
The Jar also has a cocktail menu comprised of old favourites – margaritas, whiskey sours and the likes — and their own signature creations, all of which retail for €10.50/€11.00.
Oh great, now Rasberry Beret is stuck in our head. Source: The Jar
What separates The Jar from the rest of the pack, however, is its pizza menu.
The bar will be serving pizza from beloved Dublin pizza chain Base Pizza. (Pizza and cocktails? The dream.)
The bar's kitchen has a wood-fired oven and the staff have been trained up by the pizza kings themselves.
Base Pizza are going to supply all the ingredients and they've trained up all the staff.
And here's what the menu looks like.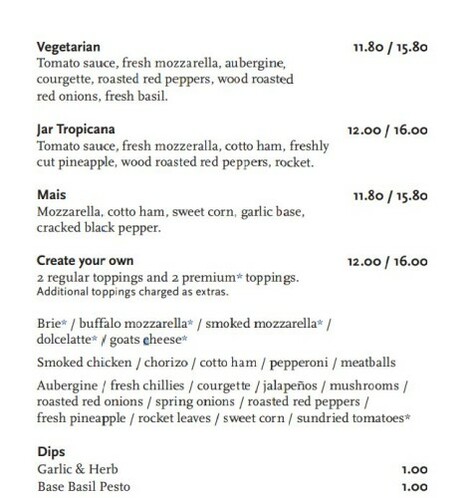 And to top it all off, even the jacks are pretty slick.
Fancy checking it out for yourself? The Jar plans to throw open its doors tomorrow evening.
Just in time for the weekend, so.