AT LONG LAST, The Killers are coming back to Ireland.
Source: PA Archive/PA Images
Having played last played all the way back in 2013, at a Phoenix Park gig that saw Two Door Cinema Club and France Ocean support, the Las Vegas quartet play the 3Arena on November 16th.
Tickets cost €65 including booking fees and go on sale on Friday July 14th at 9am via Ticketmaster.
The tour will follow the release of the band's upcoming fifth album, Wonderful Wonderful.
Very exciting indeed.
Most people will be looking forward to hearing Mr. Brightside at the big gig – but what about their multitude of other hits?
Mr. Brightside is overrated, and has ruined many a good wedding/21st for dozens. Let this madness end and recognise the quality of the rest of their back catalogue.
1. The Man
Let's start with the new stuff right from the off – this is a glam banger if ever there was one, and the most fun they've probably done since Mr. Brightside.
Source: TheKillersVEVO/YouTube
Also, there should be a helpline established for people who have been personally affected by Brandon Flowers' bicep.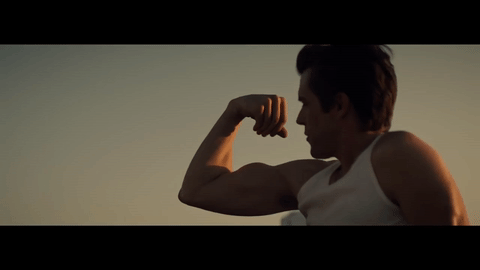 Deceased.
2. Shot At The Night
The band's dreamy collaboration with M83 flew under the radar as it was tacked on to their greatest hits album 'Direct Hits'.
A shame really, because it's '80s inspired power-pop at its best.
(Also – the lad in the video plays the driver in The Handmaid's Tale. #Trivia).
Source: TheKillersVEVO/YouTube
3. Jenny Was A Friend Of Mine
A good tune AND an element of murder mystery?!
Altogether now … "WE TOOK A WALK LAST NIGHT BUT IT WASN'T THE SAAAAAME!"
https://open.spotify.com/track/48uPHKspEW6j2rK14FSjHK
5. All These Things That I Have Done
If there's one thing this band knows how to do, it's how to produce An Anthem™.
Even if you can't get on board with this song (weirdo), everyone can be thankful for this clip of comedian Bill Bailey ripping the piss out of the lyrics.
Source: babyhails/YouTube
6. Read My Mind
A bloody catchy one this is, the song also serves as an important point in Brandon Flowers' moustache's career.
Source: TheKillersVEVO/YouTube
Also, the lads cycling around Japan on bikes in the music video? A wholesome meme if I ever saw one.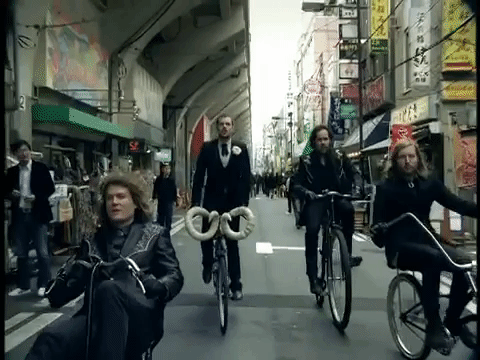 7. Bones
Mr. Brightside has a lot of things going for it, granted.
Tell you what it doesn't have though – good lyrical metaphors for ridin'.
Source: TheKillersVEVO/YouTube
Shoutout to Tim Burton for directing this spooktacular affair.
8. Human
Music often makes its listeners answer some difficult questions – "Do you ever feel like a plastic bag?" standing out as the most challenging of this generation.
Perhaps a close second though, is Brandon's pondering on Human.
Are we human or are we dancer?"
I'm none the wiser nine years later. Still boppin' though.
Source: TheKillersVEVO/YouTube
9. When You Were Young
The song that had young ones crying when they were young, despite the fact that they were already young and had much of their lives left to live.
I also still carry residual feelings of anger towards men who don't look like Jesus, for in a past life they must have wronged me.
Source: TheKillersVEVO/YouTube
All killer(s), no filler.
(Sorry).
DailyEdge is on Snapchat! Tap the button below to add!