NEW YEAR, NEW TUBS – the Late Late Show set has gotten a makeover.
Designed by Marcella Power, the new set has a more retro feel, with brick walls, brown leather, and a glass-panelled entranceway.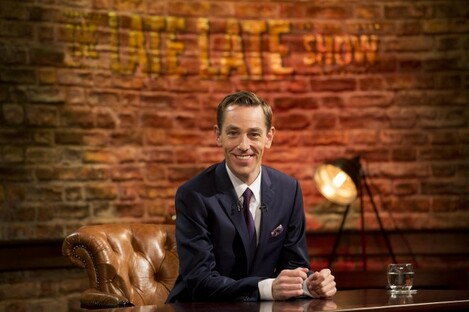 Source: Andres Poveda/RTÉ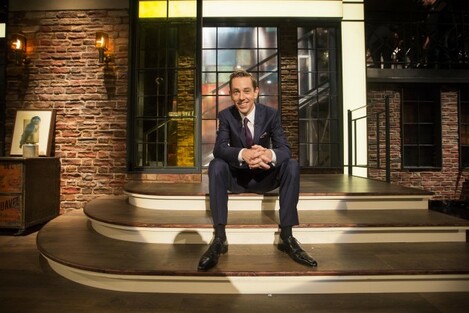 Source: Andres Poveda/RTÉ
Most excitingly (!) there is the addition of a couch, which the Late Late set has eschewed since 2009, when Ryan Tubridy took over hosting duties.
Source: Andres Poveda/RTÉ
Viewers will also spot that the opening credits have been revamped, with the iconic owl in silhouette.
Tubs has said that he thinks the new set will impress the Hollywood hot shots:
I'm just thrilled with the new Late Late Show set, which I think is unique and high end. I'm confident that it will not only appeal to national and international guests but to the Late Late Show viewers at home too.
Well – what do you think?