DWAYNE 'THE ROCK' Johnson has, before our very eyes, established himself as the new king of Hollywood.
He is the lead in his own HBO television series Ballers, he's nabbed coveted roles in big remakes like Jumanji and Baywatch.
Between that, he scored a spot in Disney's much-loved Moana – not bad for someone who was a wrestler beforehand with no prior acting experience.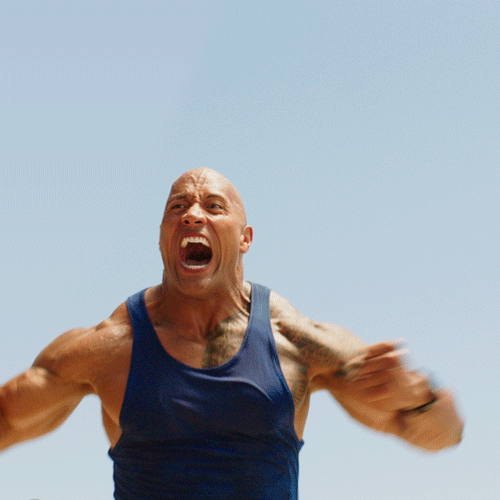 But his seemingly seamless transition into the industry has rubbed some people on social media up the wrong way.
Twitter user Grace Spelman reckons career trajectory is down to the fact that he is a man.
Spelman argued that the roles in which The Rock often plays on screen share some striking similarities.
Her criteria for a 'female Rock' was someone who had starred across mediocre action and comedy movies, but could also be cast in a musical.
Twitter had some suggestions that were quickly shot down.
The closest equivalents came in the forms of Jennifer Lopez and Sandra Bullock (albeit 20 years ago in the case of the latter).
Grace's larger point is that the industry has allowed The Rock to enjoy such success despite his output being largely mediocre. (This is obviously subjective – no hate to fans of The Rock).
Her point is fair, but is The Rock really to blame for this? It's the wider industry itself, and the cogs within it, that have allowed The Rock's career to prosper. That, and the fact that he is outrageously charismatic. That's not really his fault.
Earlier this month, The Rock posted a video with his daughter to mark International Women's Day.
To every woman out there 'round the world – all ages and races – I proudly stand by your side to always honor, protect and respect. Especially, the loves of my life at home."
Is there a female equivalent of The Rock? Does there need to be? Should it matter?
DailyEdge is on Instagram!