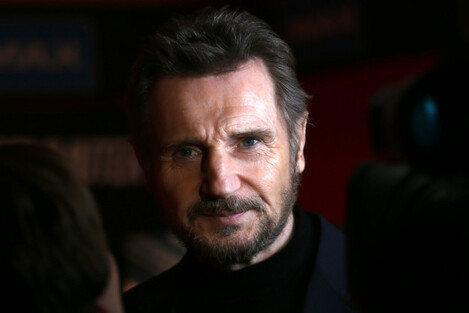 Source: Laura Hutton
WE ALL KNOW what Liam Neeson said earlier this week.
We've all seen countless white people on the internet telling black people how to feel about these comments, while going above and beyond to find explanations for how what Liam Neeson said was "good, actually!"
Who knew that a white celebrity could get so many pats on the back for saying that they once wanted to carry out a random racist murder on any innocent black man they encountered, but they didn't actually go through with in the end? There are people out there who'll read that last sentence and genuinely think, "Ah, fair play to him." 
As a result, the internet has been clogged up with think-pieces on the subject for the last five days or so. For every person condemning Liam Neeson's lack of awareness of his own privilege, there's a handful of other people defending the actor. Irish writer John Banville, Ryan Tubridy, Whoopi Goldberg and John Barnes are among those who were quick to defend Liam and try brush this off as a huge misunderstanding. 
Then, one of Liam's former co-stars, Michelle Rodriguez came out to defend him in what might be one of the worst reaches ever made.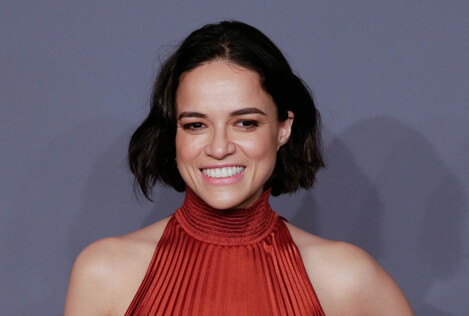 Source: UPI/PA Images
The Resident Evil and Fast & Furious actress shared her thoughts at the amfAR Gala in New York last night, where she explained that there's certainly no way that Liam Neeson could be considered racist, because he kissed Viola Davis, a black actress, in the movie Widows. 
It's all fuckin' bullshit. Liam Neeson is not a racist. Dude, have you watched Widows? His tongue was so far down Viola Davis's throat. You can't call him a racist ever. 
It's hard to believe that these are real comments that a grown adult made, and not just a quote lifted from a Bojack Horseman scene used to demonstrate how tortured Princess Carolyn is for working as a publicist/agent for volatile celebrities who always land themselves in hot water. Rodriguez continued: 
Racists don't make out with the race that they hate, especially in the way he does with his tongue – so deep down her throat. I don't care how good of an actor you are. It's all bullshit. Ignore it. He's not a racist. He's a loving man. It's all lies. 
Naturally, there were plenty of people who were stunned at Michelle's comments. This is a whole step above the age old line, "How can I be racist if I [take your pick: had a black friend in school/work with a black guy/am currently friends with a black person/have a cousin who is mixed race]?"
Readers immediately began to tell Vanity Fair, who published Michelle's quote, "Go check this woman's publicist. If they haven't quit yet, they can't be okay right now." Another simply remarked, "Black History Month: Day 7". 
DailyEdge is on Instagram!