WHAT ARE IRISH GIRLS made of?
Sugar and spice and all things nice, to be sure, but the rest is part WKD, part fake tan, and a few of Penneys' cheap as chips accessories.
Here are a few things Irish girls love more than anything else in the whole world.
Don't worry lads – you're up tomorrow.
Sally Hansen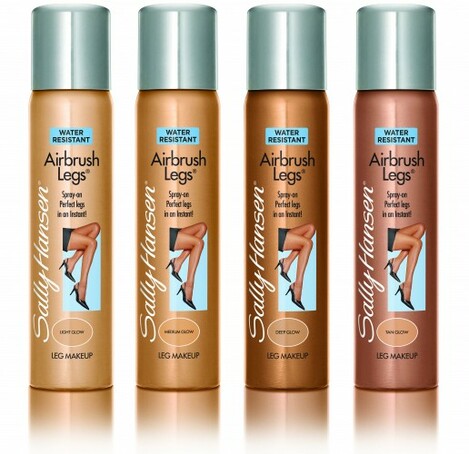 Source: Sallyhansen
Foundation for your legs. Sprays on, washes off in patches in the drizzle that normally accompanies most nights on the town in Ireland.
"Fat man" pants
Source: Richmond Classics
Those huge, baggy tracksuit bottoms solely reserved for hangover days/general lazing around the house. Often paired with the "hun bun" – when the hair is piled on top of the head haphazardly and secured with a hair tie.
Bare legs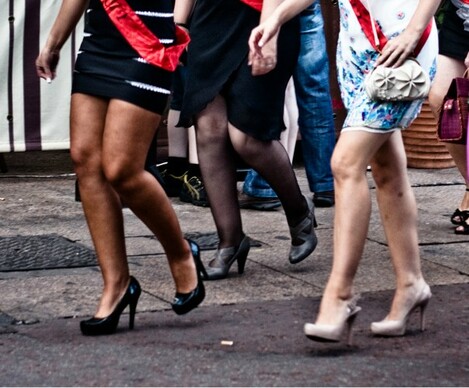 Source: Flickr/Garry Knight
All weather, any time of year. This is facilitated considerably by our good friend Sally Hansen.
Rugby/GAA players
Source: PA Archive/Press Association Images
But not soccer players. Never soccer players.
Amy Huberman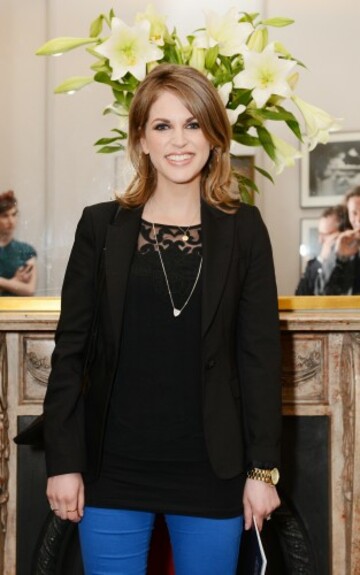 Source: Sasko Lazarov/Photocall Ireland
She has the life all Irish girls want. Lovely career, lovely rugby-playing husband, lovely baby, lovely life. And she's funny too! Wow.
Being bitchy, but passing it off as concern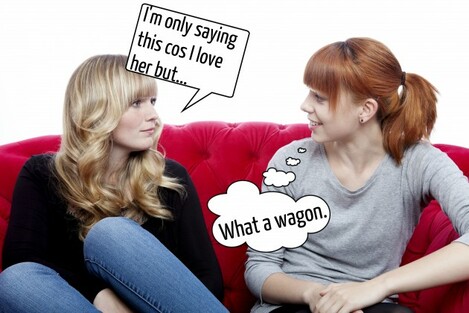 Source: Shutterstock
"Mary's looking heavier, isn't she? After the break-up with Brian. Sure no wonder, she was devastated. Poor thing."
Penneys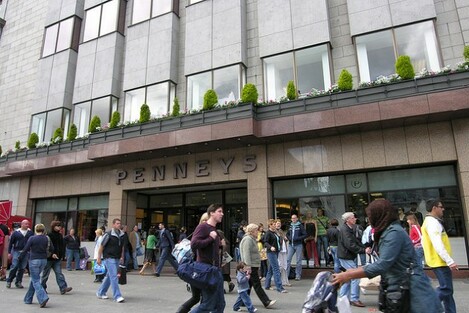 Source: Flickr/miguev-maps
This top was FIVE EURO. Yeah! Three other girls in the pub are wearing the same one, but like…FIVE EURO. (And you can pick up some Sally Hansen there too.)
Group photos on nights out
Source: Flickr/ahisgett
Putting the camera on timer, adopting the most flattering pose (usually a half squat with hands on hips), and pouting like life depends on it.
Instagram
Source: journal-dailyedge
#me #selfie #girl #fun #fashion #friends #nomakeup #nofilter
Refusing to take a compliment
Source: Survivingcollege
"Aisling, your hair looks lovely." "THIS? Oh god, it's like a bird's nest. And it's SO GREASY. Yours is lovely though, where did you get it done?" "MY HAIR? Look at my roots! They're disgusting. But where did you get your dress?"