THERE IS NO greater sin in this world than not disposing of an empty toilet roll tube.
Seriously, can you think of a sadder sight than this?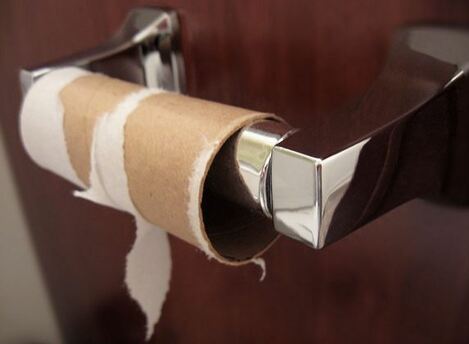 Source: Flickr
When this person came across an empty toilet roll tube, he decided to do what us humans do best — leave a passive aggressive note.
I'm so sad here. If only I had a place to live… like the f**king trash can.
The next bathroom user heard him loud and clear, and decided to make the toilet roll a home.
Just not the kind he meant.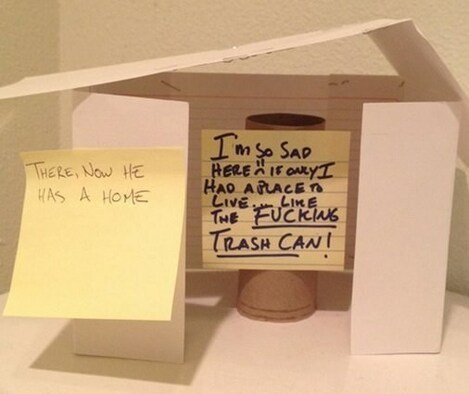 Source: pulptastic
Well played.
But still — just throw out the bloody toilet roll.