EVERY WEEKDAY MORNING, DailyEdge.ie rounds up the best of the day's celebrity dirt – from the top to the very bottom.
Tom Cruise is apparently 'going berzerk' over the rumours that Katie Holmes and Jamie Foxx are doing the nasty. (Celebitchy)
According to reputable source The Enquirer, Tom and Jamie have been good friends since they filmed Collateral together but now it's all turned sour.
Apparently Tom is furious and feels 'hurt and deceived'.
This is bad news for couches everywhere.
Niall Horan is probably single again. after ending his romance with model Barbara Palvin. (Mirror)
Apparently the pair, who apparently started seeing each other in December, just 'fizzled out'.  The hard evidence, though is this image Barbara posted on her Instagram on Wednesday.
Source: Instagram
Naturally, One Direction fans have had a measured reaction to the news.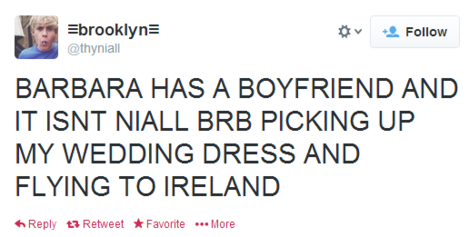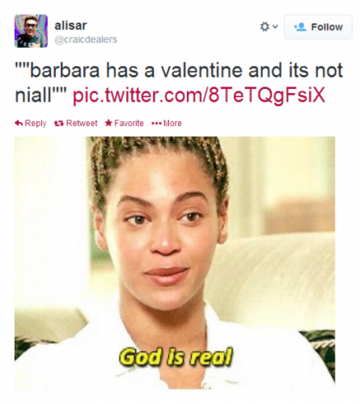 Khloe Kardashian wants all the meanies to STFU about her sister wearing a see-through top in a fashion show. (Daily Mail)
Kendall, the second youngest sister, walked in the Mark Jacobs show at New York Fashion week yesterday, and as is common in high fashion shows, she wore a top which was see-through.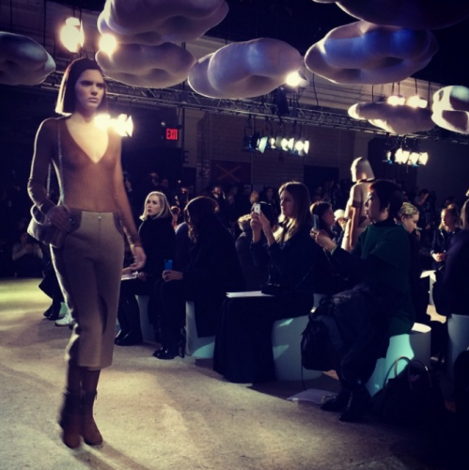 Source: Instagram/Manrepeller
Some haters were not impressed and decided that Kendall was a skank, among other things, but Khloe is having NONE OF IT.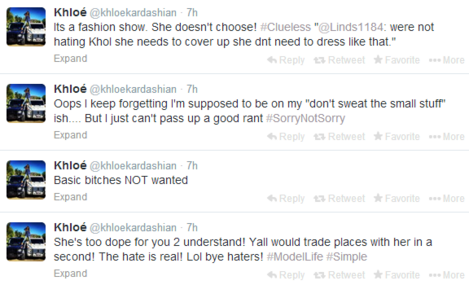 G'WAN WITH YO BAD SELF KHLOÉ!
And the rest of the day's celeb headlines…