WE LOVE YOU, Topshop, but you've taken some strange turns. Very strange.
1. These…hooves
Source: Tamara Costa-Rivard/Twitter
'Hairy Harry'. No.
2. This skirt-within-a-skirt situation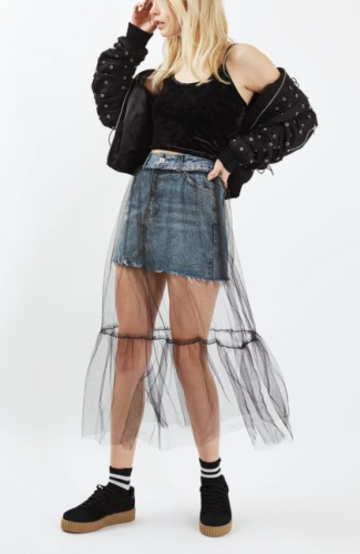 Source: Topshop
Skirtception!
3. This attempt at bringing the horrific skirt over trousers trend back
Source: Topshop
We'll never do it, Topshop. Especially not double denim.
4. And this attempt at returning octopus trousers to their former glory
Source: Beauty Banter/Twitter
Some things are just better left alone.
5. These tracksuit bottoms that made us grab our hips in despair
Source: Topshop
*whispers to hips* We'd never subject you to those ruffles. We promise.
6. These jeans with knee windows
Entice the boys with a sexy flash of… knee.
7. And these ones with hip windows
Source: Annie Stevenson/Twitter
Who decided this, how did it get past their supervisors, and why.
8. €390 for your nana's jumper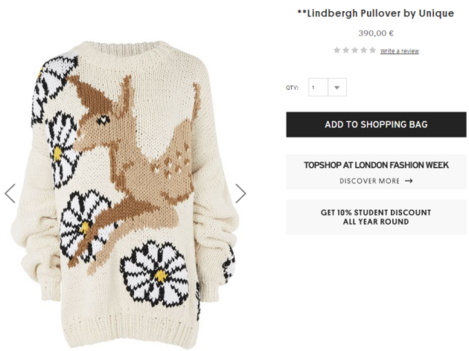 Source: Topshop
9. This top made out of odds and ends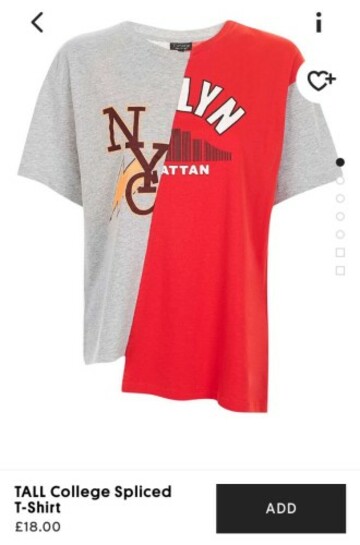 Source: Twitter/@ovopierre
You can't convince us that your shortage of materials is ~fashion~, Topshop.
10. "Oh hi! No you're grand come in, I was just painting the front room."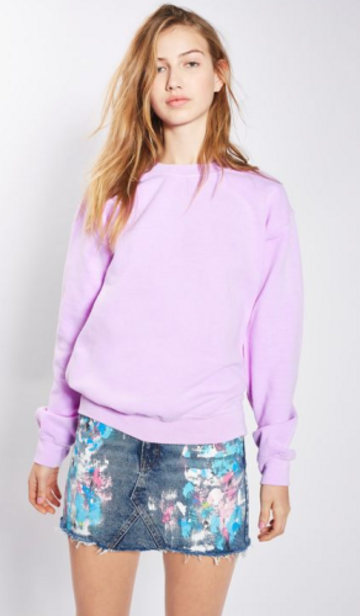 Source: Topshop
 11. And finally, these
Source: Rach/Twitter
"Get well soon Seamus love Aoife."
DailyEdge is on Snapchat! Tap the button below to add!