SOMEONE GET THIS man a prize. A massive big prize.
Eugene Bostick is eighty years old, and retired fifteen years ago. He now uses his spare time to help the dogs he so often finds abandoned near his home in Fort Worth, Texas.
At the beginning he took them into his farm and fed them and let them run around, but he's since taken things to the next level. Eugene built a train on the back of his tractor to transport eight of the dogs at a time, to take them on the adventures of a lifetime.
Source: Imgur
He told The Dodo that he lives on a dead-end street which is a prime spot to leave a dog.
People sometimes come by and dump dogs out here, leaving them to starve. So, we started feeding them, letting them in, taking them to the vet to get them spayed and neutered. We made a place for them to live.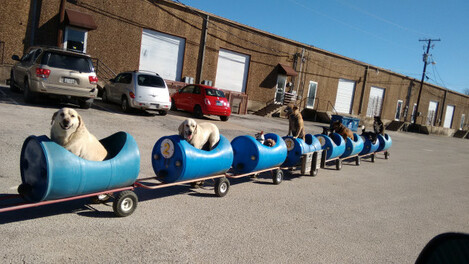 Source: Imgur
One day I was out and I seen this guy with a tractor who attached these carts to pull rocks. I thought, 'Dang, that would do for a dog train.' I'm a pretty good welder, so I took these plastic barrels with holes cut in them, and put wheels under them and tied them together.
So what do the pups get up to on their adventures? At least once a week they go to a local watering hole or into the woods.
Whenever they hear me hooking the tractor up to it, man, they get so excited. They all come running and jump in on their own. They're ready to go.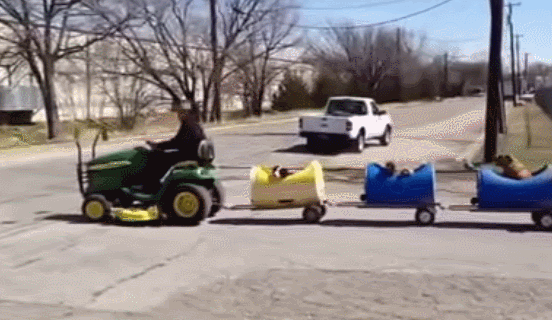 STOP.
A GoFundMe page has been set up in his honour, with over 40 people pledging to support his doggy train in 12 hours.
Bostick 4 President. The campaign starts here.